Whether we are young or just young at heart, candy and chocolate probably top the list of things we like most about Halloween! But, of course, those sweet snacks we enjoy so much are harmful to our pets. Try making these healthy treats instead for the four-legged trick-or-treaters in your lives.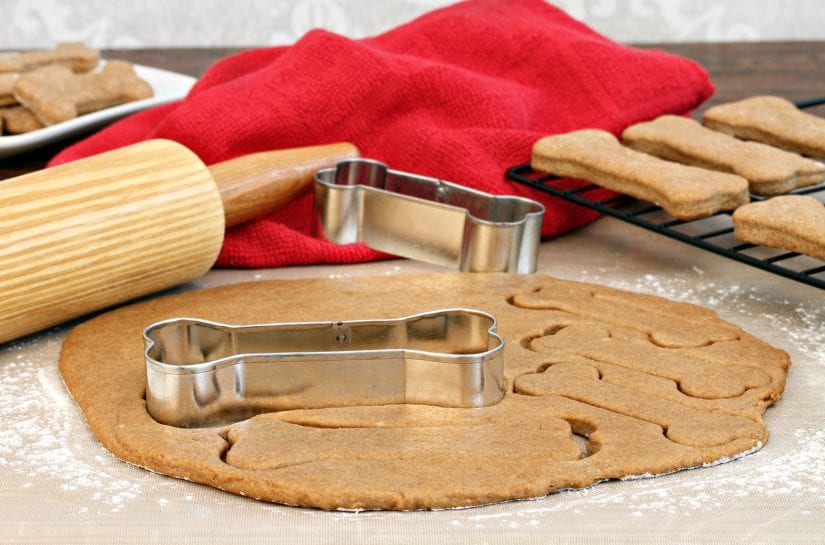 Canine candy corn
All the cheery colour of candy corn without the sugar — you and your pup will love these festive frozen treats!
Ingredients:
1  1/2 cups non-fat plain yogurt
1/2 cup pumpkin purée
1-2 small bananas
8 3-ounce paper cups
Directions:
Fill each cup about 1/3 full with yogurt. Freeze until set.
In a small bowl, mix 1/2 cup yogurt and 1/2 cup pumpkin purée. Pour the yogurt/pumpkin mixture over the frozen yogurt layer, leaving space at the top for the third layer. Freeze until set.
Mash the bananas in a small bowl. Stir in the remaining yogurt. Pour the yogurt/banana mixture over the frozen pumpkin layer. Freeze until set.
Peel off the paper cup and serve.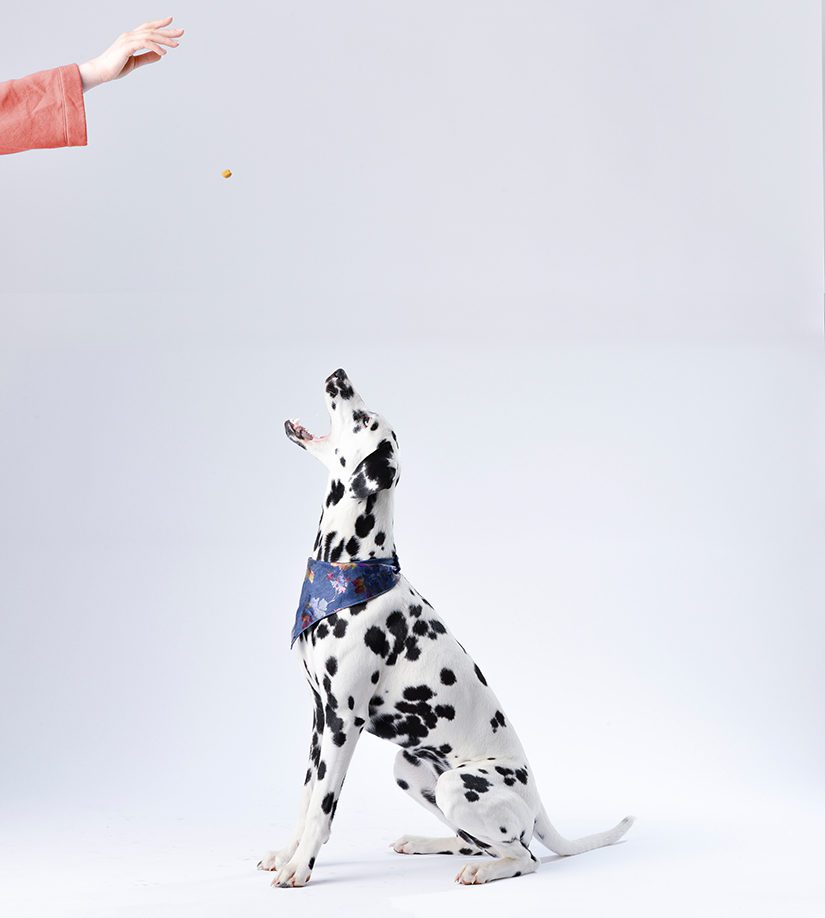 Doggy doughnuts
Your dog will drool over these yummy doughnuts made in the microwave.
Ingredients:
1 egg
2/3 cup beef broth or chicken broth
2 cups whole wheat flour
3 tablespoons quick-cooking oats
Directions:
Grease a shallow, microwave-safe plate or baking dish. Set aside.
Whisk together the egg and broth in a large bowl. Gradually stir in the flour and oats.
Turn the dough out onto a floured surface and roll out to 1/2-inch thickness. Cut out cookies using a round cookie cutter. Use a smaller round cookie cutter to cut out the centre doughnut hole. Place the cookies on the greased plate or dish without crowding them too much.
Cook in the microwave a few minutes at a time until the doughnuts are firm. Cool on a wire rack.
Repeat until all the remaining dough is used up.
Store in a sealed container in the fridge.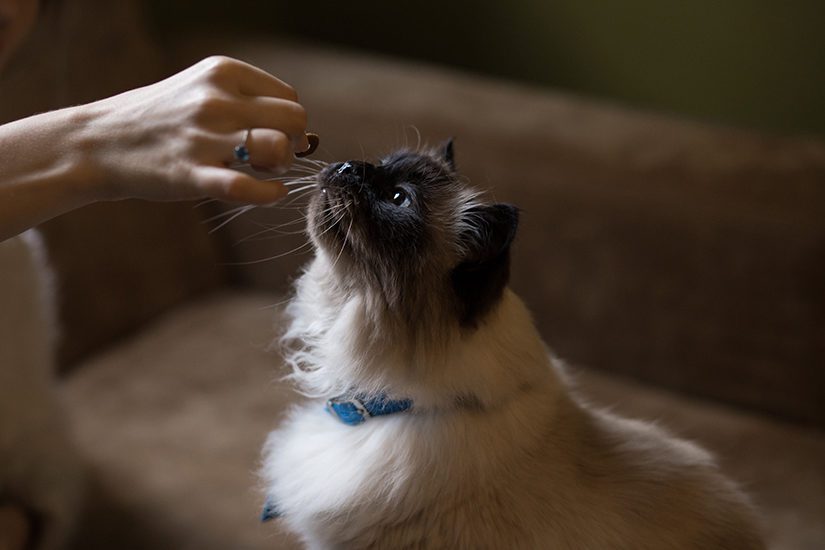 Kitty cookies
Cats will go crazy for these tasty cookies made with only one ingredient (or two, if you count love!).
Ingredients:
1 can pâté cat food (not chunks in gravy)
Directions:
Preheat oven to 350 °F.
Open the can and shake out the loaf of cat food onto a sheet of waxed paper.
Cut the loaf into 1/2-inch thick slices. Cut the slices into bite-sized pieces.
Place the treats on an ungreased cookie sheet and bake in the oven for 15 minutes.
Flip the treats. Bake for another 15 minutes or until crispy.
Store in a sealed container in the fridge.
Bunny biscuits
Your rabbit is sure to flip for these pumpkin-flavoured treats!
Ingredients:
1/2 a banana, mashed until creamy
1/4 cup pumpkin purée
1 tablespoon honey
1/4 cup rabbit pellets, finely ground in a coffee grinder
1/4 cup rolled oats, finely ground in a coffee grinder
Directions:
Preheat oven to 325 °F.
Mix mashed banana, pumpkin purée and honey in a medium bowl.
Add pellet powder and ground oats. Mix until blended.
Knead the mixture into a stiff dough.
Roll out the dough into a 1/4-inch thick layer.
Cut into small cookies about 3/4 inch across. Place cookies onto a cookie sheet covered in parchment paper.
Bake about 20 to 30 minutes. Check to make sure the cookies are not browning too much.
Turn off the heat and let the cookies sit in the warm oven for an hour or so.
Store in a sealed container in the fridge.
---
Additional Resources: