Pig welfare has been in the spotlight in recent months with work underway to update Canada's Code of Practice for the Care and Handling of Pigs. Celebrity activists including Ryan Gosling have weighed in on important welfare issues like confinement housing for pigs, and this week the National Farm Animal Care Council (NFACC) announced that it received a record number of submissions through the Pig Code public comment process. Over 4,700 submissions – representing 32,340 individual comments – were received from across Canada, the United States and around the world.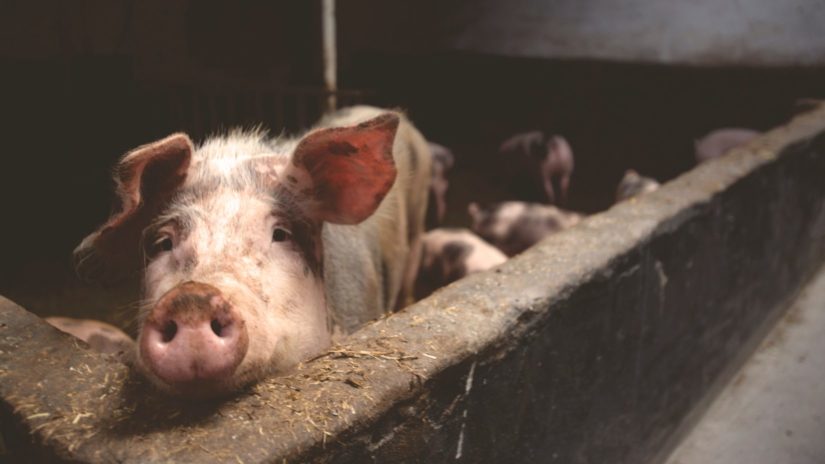 The BC SPCA would like to thank everyone who participated in the Pig Code public comment process.
"Close to 1,000 of the responses came from B.C. This represents 23 percent of all Canadian responses, and underlines once again how much British Columbians care about animal issues," says Geoff Urton, manager of stakeholder relations for the BC SPCA.  "It's amazing to see this level of interest in farm animal welfare."
Members of the public, along with producers, processors, veterinarians and animal welfare advocates had an opportunity to comment on the draft Pig Code during a 60-day public comment process that ran from June to August 2013. Feedback is now being considered by NFACC's Code Development Committee as it prepares the final version of the new Pig Code.
"The response has been tremendous. The National Farm Animal Care Council appreciates the level of engagement across interest groups and constructive input that so many provided in their submissions," says Jackie Wepruk, NFACC General Manager in an August 23 media release. "The Code Development Committee is engaging in rigorous dialogue to ensure the range of views is being given fair consideration."
The pig Code Development Committee met for two days last week to consider the submissions made through the public comment period and work toward a final Code. According to NFACC, "The diversity of views, complexity of the issues and sheer volume of comments, made finishing the Code within a two day meeting challenging." A November meeting is planned to continue the discussions.
"We're very proud to represent Canadian SPCAs and humane societies as a member of the NFACC Code Development Committee for pigs, as well as on Code Committees for other farm animals," Geoff says. "There is so much to be gained through this process to improve Canada's farm animal welfare standards. We look forward to continued work this fall to make the new Pig Code a reality."
Across Canada each year, 27 million pigs are raised annually on seven thousand farms. Among the major welfare concerns for pigs are confining sow stalls, barren concrete housing and surgeries such as castration performed without pain relief.