Major building blocks are in place to advance Canada in managing the rising interest and expectations around farm animal welfare, according to a press release from the National Farm Animal Care Council following its national conference in Ottawa.
BC SPCA representatives attended to provide perspectives on behalf of Canada's animal welfare movement and they, along with other industry leaders, stressed the need to continue a national-level collaborative approach that has set a new course of improved transparency and science-informed, consensus-based progress.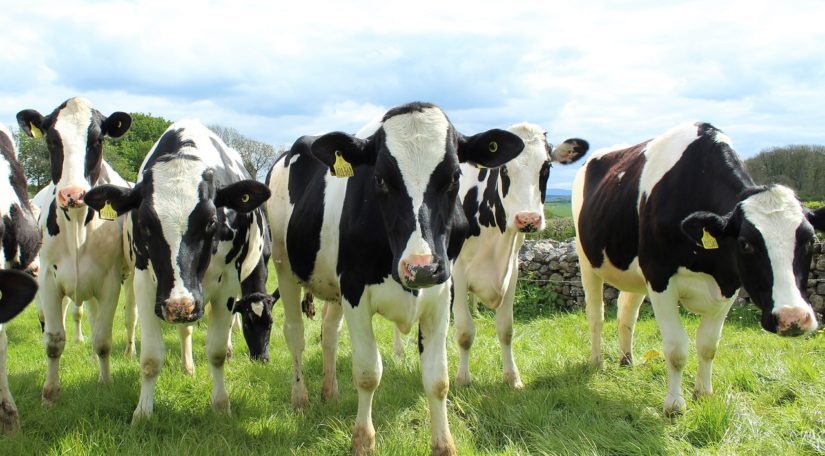 Read an interview with BC SPCA staff on the importance of a consensus-based approach to farm animal welfare in Canada.
A key initiative championed through NFACC is the process for developing Codes of Practice for the Care and Handling of Farm Animals. Codes of Practice are species-specific guidelines designed to be scientifically informed, practical and reflective of societal expectations. Each code is a major, multi-year undertaking. Nine codes have been initiated in recent years, with five completed, two near completion and two more recently started.
Animal welfare organizations participating in NFACC believe it's important to work directly with industry and other stakeholders toward practical solutions that support the shared interests of all involved. "It has been a key achievement of the code process to be able to bring all these groups together and have these conversations face to face," says Geoff Urton, manager of stakeholder relations for the BC SPCA. "It's clear we're making progress."
The next step is the Animal Care Assessment Framework (ACAF) – a tool that provides a basis for industry groups to develop species-specific assessment programs to demonstrate that the codes are being followed.
"We have heard 'trust me doesn't cut it anymore' in today's environment and it's important to have a credible way to not only say what we're doing but prove it," says Caroline Ramsay, Coordinator for the ACAF with NFACC. "The ACAF is designed to provide that assurance through a nationally-coordinated common approach."
The dairy industry test piloted the ACAF, utilizing the framework in developing a Canadian dairy animal care assessment program. "Our producers have been very supportive," says Ron Maynard, dairy producer and Vice President, Dairy Farmers of Canada. "We can better manage what we can measure and this program will be a tool to do that. It provides a basis for benchmarking to support management decisions both at an industry level and an individual producer level. This promotes continual improvement."
Participants also emphasized a number of priorities for building a successful future, based on progressing animal welfare while maintaining the viability of Canadian animal agriculture.
"Understanding all sides of the issue is very important," says Sonya Fiorini, Senior Director, Corporate Social Responsibility, Loblaw Companies Limited. "We all share an interest in supporting the welfare of the animals. From an industry perspective, we need to work together to manage our reputational risk and build a resilient supply chain and industry over time. This means doing the right things and adjusting to changing needs."
Casting a wider net is part of the solution, agrees Urton. "As we do this, it's important we continue to put the emphasis on engaging people in a dialogue rather than feeling that we need to educate one group or another. We want a meaningful conversation both ways."
In the big picture, there's little doubt Canada has substantially increased its standing on the livestock welfare issue internationally with great potential to continue an upward trajectory, says Dr. Dan Weary, Animal Welfare Program, University of British Columbia. "We need to be focusing on animal welfare as an opportunity that impacts Canada's overall reputation as well as that of our industries and products around the world. It's about animal welfare. It's also about building a strong future for Canadian livestock industries."
Learn more about the BC SPCA's initiatives to improve the welfare of farm animals at spca.bc.ca/farm.
More information on NFACC and the conference is available at nfacc.ca.