New Years festivities can be fun for humans, but for the animals we love and care for, it can be tricky. Whether it's encountering more people than usual in the neighbourhood, or multiple guests arriving at your home to celebrate the countdown, every pet will react differently to the activity. Here are a few tips and tricks to ensure your pet is comfortable and cozy during the festivities.
Keep pets indoors
With all the hustle, bustle and fireworks that New Year's celebrations bring, make sure your pet gets lots of exercise during the day so that you can keep them inside later. As the festivities amp up, it's a good idea to have a separate space away from the action for your animal for the evening; perhaps a room with the radio or television on to mask any noise. Ensure you leave water, food and toys for your furry friend so that they don't think they're being isolated as a punishment.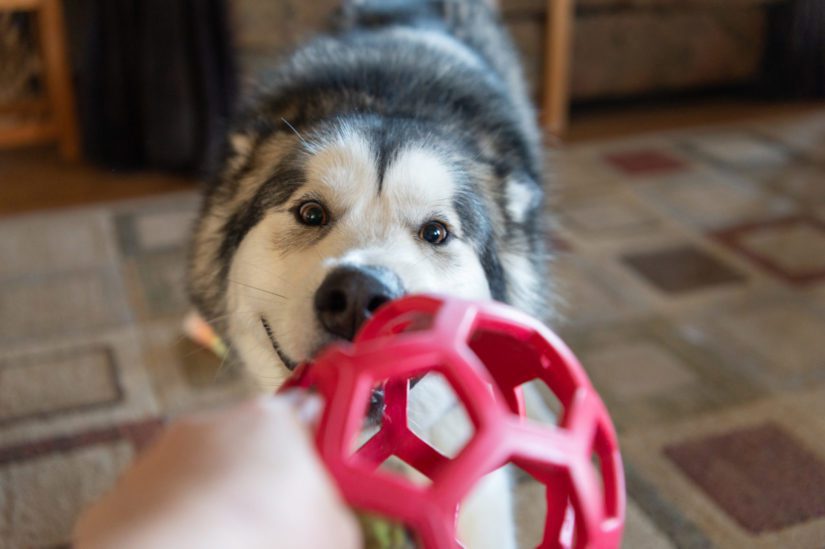 Make sure your pet is signed up for the BC Pet Registry
No matter how careful we are, some animals can get spooked and run off. If your dog, cat or rabbit is already registered, now is a great time to check to make sure that the information on file is up to date, which can easily be done by visiting the BC Pet Registry website.
If your pet is not registered, you can learn more about how the program works at the same site. You can also take advantage, until Jan. 31, 2019, of the discount code NEWYEAR19, which gives you 25% off their pet's annual or lifetime registration.
Keep dangerous substances out of reach
If you and your friends are celebrating, be sure to keep anything that might cause harm to your pet out of their reach – this includes foods that are toxic to animals, alcohol and drugs. If ingested by pets, alcohol can not only cause intoxication, it could also cause a coma — or death. Chocolate is dangerous for both cats and dogs, as it contains theobromine and theophylline; both can cause heart arrhythmias, muscle tremors or seizures.
Now legal, marijuana is also one to watch for this year. If ingested, it can adversely affect your dog or cat's nervous system and heart rate. Anything containing THC (the psychoactive component in cannabis) can cause seizures, coma and even death.
Don't let décor become dangerous
Party horns, streamers and confetti can cause serious medical issues for your pet if ingested, so be sure to keep these festive items out of paws' reach, too.