The BC SPCA has launched a new television campaign that celebrates the unique bond shared by humans and their furry companions. The three 15-second spots focus on the theme "Animals bring out the human in us" and highlight three distinct aspects of our relationship with our pets: "Animals bring out the child in us", "Animals bring out the lover in us" and "Animals bring out the healer in us".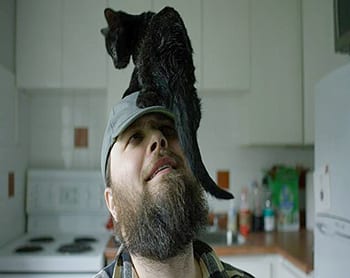 "We wanted to capture images that spoke to the value of animals in our society and how they truly bring out the best in us," says Lorie Chortyk, general manager of community relations for the BC SPCA. "In the 'child' spot we highlight how animals bring out our silly side – after a stressful day, we can be totally goofy with them and they just share the joy and the fun with us without judging."
"In the 'lover' spot, we celebrate the bond of unconditional affection and love we share with our pets," says Chortyk. "Our animals don't see our flaws or shortcomings – they love us as we are, which is a pretty amazing gift to have in our lives." The final spot highlights the healing bond between humans and animals.
"Animals are completely vulnerable and dependent on humans to help them when they are sick or injured, and we certainly see that in the thousands of animals we rescue at the BC SPCA every year," says Chortyk. "But it is a reciprocal bond. There is a lot of research on how animals positively impact our health and we hear anecdotal stories all the time about how animals have helped people through extremely difficult times in their lives, such as illnesses, bereavement or social isolation."
The ads will run throughout 2016 with a link that takes viewers to the BC SPCA website for more information on how they can celebrate the unique bond we share with animals.
"We have so much information on the site about how animal guardians can enrich the life of their pets, and many opportunities to help animals who haven't yet found a loving home," says Chortyk. "Our main goal with this campaign is to remind people how much animals enrich our lives, and how important it is to value them and ensure that they are protected and cherished."
The British Columbia Society for the Prevention of Cruelty to Animals is a not-for-profit organization reliant on public donations. Our mission is to protect and enhance the quality of life for domestic, farm and wild animals in B.C.