Kamloops is taking a big step in turning the tide on cat overpopulation thanks to a $50,000 grant from PetSmart Charities® of Canada. With the funding provided, the BC SPCA will be able to provide 400 free spay and neuter surgeries to cat owners in need.
"We're thrilled to have received this generous grant that will enable our organization to begin work in a city that is in desperate need of intervention," says Charleen Holloway, manager of the BC SPCA Kamloops & District Branch. "With these subsidized spay and neuter surgeries we hope to see a significant reduction in the amount of unplanned or unwanted litters of kittens and cats that end up in our care."
The Kamloops & District Branch has the highest cat intake of any BC SPCA shelter in the province and struggles to keep up with the community's large numbers of stray and surrendered cats. Cat intake has been steadily increasing over recent years in Kamloops. Last year staff took in and cared for more than 1,000 cats and kittens.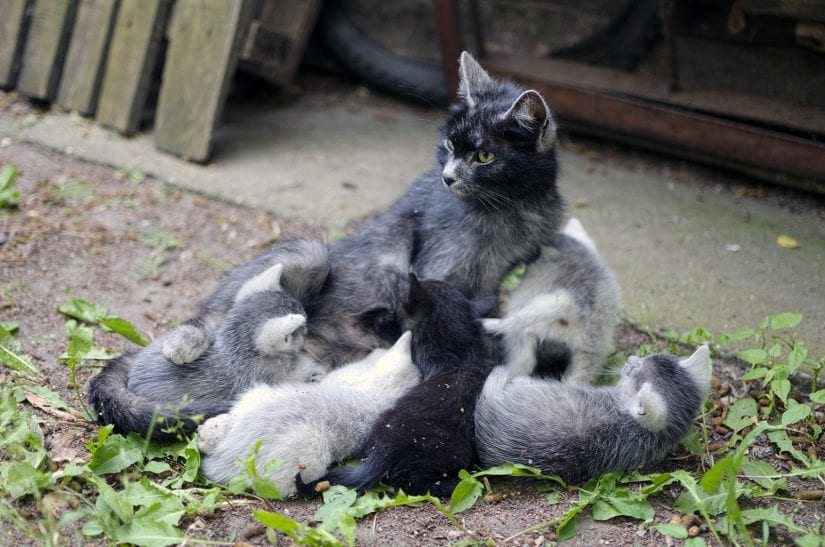 "When we look at the map and see where the cats coming into our shelter are originating from, we identified these two neighbourhoods as areas within which there may be a need for subsidized spay/neuter services," Holloway explains. "In order to see the impact and reduction in the numbers of stray or un-owned cats in a big city like ours, we are going to be systematically working through the city, area by area. As opportunities become available, we will release additional spots to more areas within Kamloops."
Using the evidence-based approach of targeted spay/neuter efforts, the branch expects to see a reduction in the suffering of unwanted and abandoned cats in the area. In what the organization envisions as a multi-year project, the free spay and neuter surgeries for this first year will first be made available to residents from the North Shore and Brocklehurst communities only.
"At PetSmart Charities® of Canada, we're proud to support the Kamloops branch of the BC SPCA as they strive to address the cat overpopulation crisis facing their community," says Dani LaGiglia, regional relationship manager at the leading animal welfare charity. "Together, the BC SPCA and PetSmart Charities® of Canada are making spay/neuter surgeries more accessible and affordable for pet parents in need in Kamloops."
In addition to PetSmart Charities® of Canada, the BC SPCA is grateful to Valleyview Veterinary Clinic, the Cat Hospital, Aberdeen Veterinary Hospital, Tranquille Veterinary Hospital and the BC SPCA Spay/Neuter Clinic for assisting with the project by providing the spay and neuter surgeries at a discounted rate.
Eligible residents from the North Shore and Brocklehurst can come directly to the branch to receive a voucher for a free spay or neuter surgery. Participants will be asked for proof of residence when picking up their voucher. While the program is free, recipients will be asked to donate back $40 to the fund if possible, to enable the SPCA to help even more cats get fixed.