The BC SPCA found new, loving homes for more than 15,000 animals across British Columbia in 2017, making it a much better 2018 for many of the province's most vulnerable animals.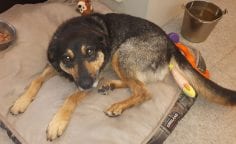 "Whether homeless or seized as part of a cruelty investigation or other circumstances, there are so many amazing animals who make it into our care, often after suffering difficult situations," says Parm Takhar, BC SPCA chief operations officer.
"Even when they've been through so much, they always have more love to give and when they find their new, forever family, it is so wonderful to see them going to a home where they'll be welcomed and loved and lavished with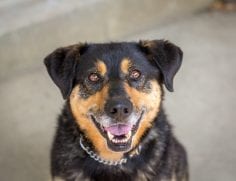 affection."
Choosing just three of 15,401 happy adoption stories to highlight was tough, but these animals – a kitten, a dog and a horse – happily found their forever families in 2017.
Of the 2,397 dogs and 775 puppies who were adopted, one German shepherd mix named Trixie needed a little extra help getting there. One of two dogs who were shot at while they were tied up in a neighbour's backyard, Trixie survived the shotgun attack; sadly, the other dog did not.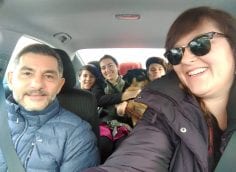 Entering Kelowna BC SPCA care in July after surgery and a coordinated transfer with the Northwest Territory SPCA, Trixie has had a long road to recovery with her right hind leg, which didn't heal properly, but after her arduous journey, this sweet seven-year-old found her new loving family with the Manassians, who moved to Kelowna from Beirut, Lebanon.
"I'd been looking for a dog like Trixie for awhile and she reminds me so much of a dog we previously had in Beirut (who sadly, passed away)… she is such a sweetheart!" says Trixies new fur-mom, Pamela Manassian, whose husband and three children all share in the joy that Trixie brings to their Kelowna home.
"She has such expressive eyes and she's such a beautiful dog. She has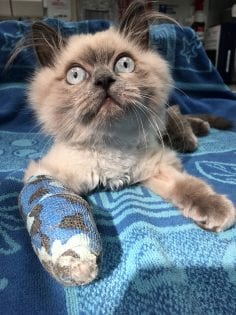 captured our hearts and we're so glad we found her."
When Roger Moore came into care at the Vancouver SPCA in June, the three-month-old Himalayan kitten had a spinal injury and a broken front leg after falling or jumping an unknown number of floors from a 26-storey building.
Now older – and hopefully, wiser when it comes to heights – Roger spends his time relaxing and playing with his new Delta family, which includes fur-siblings Baldric, Yeti (cats) and a rabbit, Cannon Ball.
"We saw the news story and we'd been looking for a third cat – we thought Roger might fit right in," says Gord Dunick, whose wife Ashley Akyurek helps co-parent their furry brood.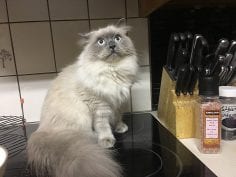 "They like to play fight and nap together and he seems to be fully recovered from his injuries. He fits in just great! We can't imagine not having him here."
Sometimes, Roger will lose his balance a little when asking for affection from his humans, but it only makes him more endearing, Dunick notes. Roger was just one of the 5,485 cats and 4,971 kittens who found their forever families through the BC SPCA las year.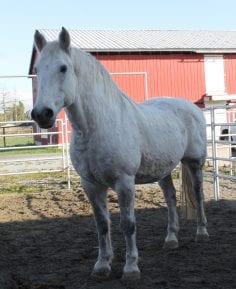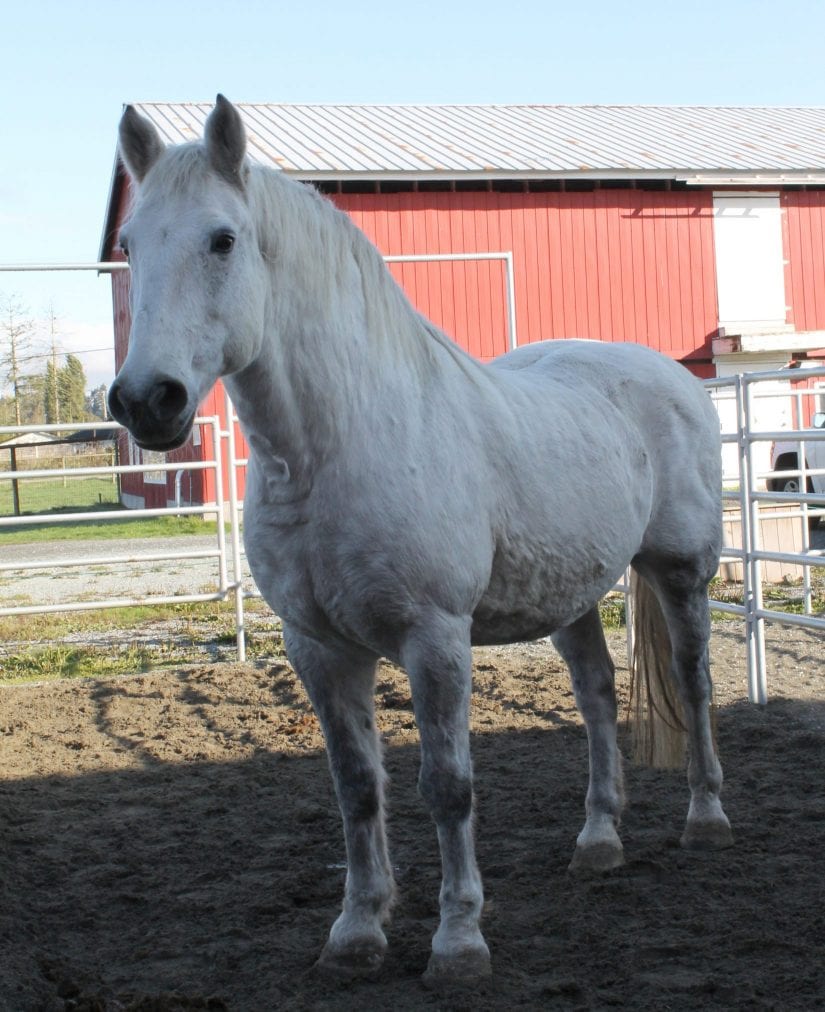 For draft horse Tony, one of the 1,414 farm, small animal and 'other' animals adopted in 2017, finding a forever home happened after he was featured in a BC SPCA story that highlighted how he was rescued from a hot spot in Williams Lake during the summer's wildfires.
With hooves so neglected and overgrown he could barely walk, Tony recovered in BC SPCA care at Surrey's Good Shepherd Barn, receiving the treatment he needed for his hooves and the love and care of BC SPCA farm staff and volunteers.
Now named Malachi, the handsome white horse has a new home on an 80-acre ranch in B.C.'s Heffley Creek Valley, where his new guardian, Hillary Schneider, runs a retreat centre.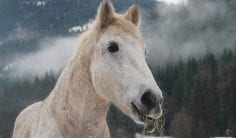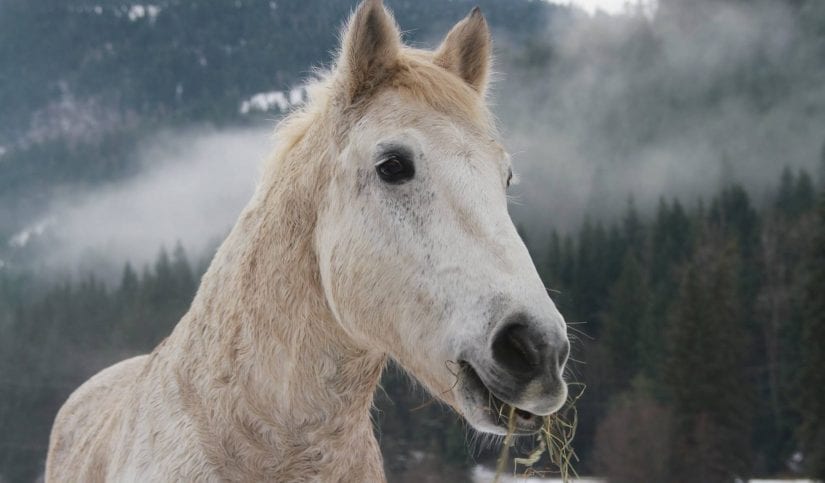 "Malachi is doing great! He's a beautiful horse and he's fitting in with the herd beautifully," Schneider says, noting she has a herd of 19 horses who live on the property, three of whom came into her care through the BC SPCA.
"I heard about him from the many people who 'tagged' me on social media when his story came out and when I met him, we definitely had a connection… he's a very gentle soul," says Schneider. "He likes being around the herd and he's really settling in nicely."
Interested in being a BC SPCA adopter in 2018? Search for adoptable animals at spca.bc.ca/adopt.