The Canadian Organic Standards outline minimum animal welfare expectations for Certified Organic farmers. The standards are being updated and everyone is able to submit their thoughts on the proposed changes before September 30, 2019. Read on to learn more, or click the button below to take action right away.
Take action to improve organic standards now
Thanks to the animal welfare advocates on the review panel, including a BC SPCA team member, the proposed updates have some big wins for animal welfare, but also have room for improvement – that's where you come in.
Here are some of the great improvements in the proposed update: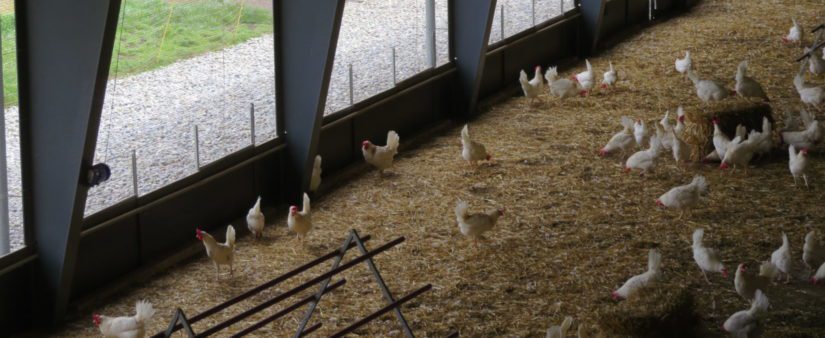 Egg laying hens must have a 'porch' (or 'winter garden') with open sides where they can get fresh air, stretch their wings, and dustbathe, even during Canada's cold winters.
Egg laying hens also need to have shelter in their pasture. A wide-open pasture is nerve-wracking for a chicken and often they stick close to the barn. Laying hens feel more confident venturing outside when shelter is always close by.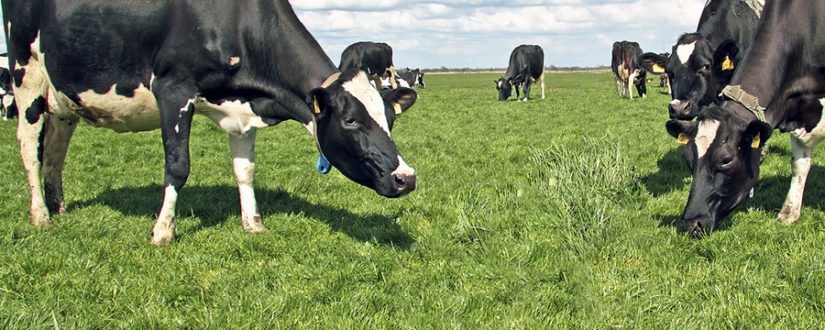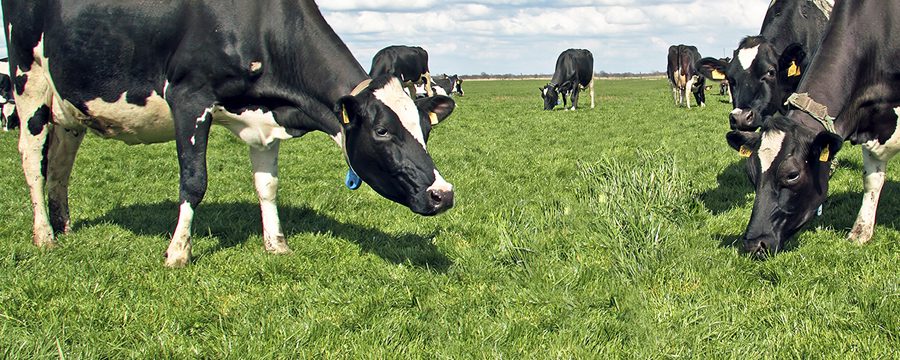 Tie-stalls for dairy cows continue to be phased out, along with 'electric trainers' that shock cows. In the proposed changes, dairy cows can roam around the barn or go outside when the weather is suitable.
Most pigs will be housed in groups and allowed to go outside in good weather. The new standard sets out more guidelines on ensuring outdoor areas are designed with pigs in mind.
Here are some key areas that need to be improved in the proposed standard:
Rabbits were almost entirely left out! Rabbits must be raised to higher welfare standards if their meat products are labelled organic.
Animals need more protection from painful practices. This means providing better pain control or not performing painful practices.
Weaning can be very stressful for young animals. It is important that young animals are weaned gradually.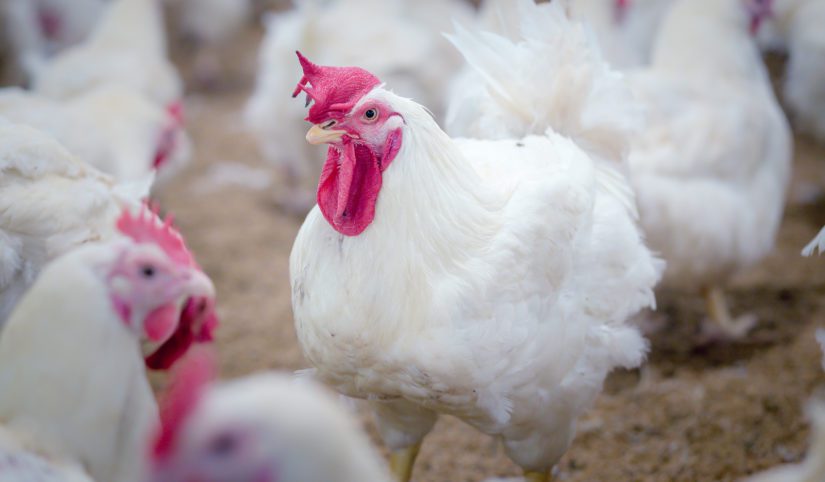 Many consumers believe that organic meat chickens get to go outside. However, because of our Canadian winters, many meat chickens never have a chance to go outside. Consumers must be know whether the chickens were able to go outside so they can make informed decisions. Clear and accurate labeling is essential.
What can I do?
Sign below to support our comments (PDF).
Submit your own comments. You can read the standards and can submit one comment at a time through this page, or you can email a submission (word doc) to this email address. Here are some suggested comments (PDF) you can use as a guide. It is important to follow all submission instructions so your comments are counted.
Sign up for action alerts so you never miss a chance to help farm animals.
The BC SPCA will continue to collaborate with organic associations across Canada on improving farm animal welfare in organic production systems.