Looking to make a difference in 2018? One simple way to do just that is to get involved in the BC SPCA's National Cupcake Day. By baking cupcakes and giving them away in exchange for a donation, participants can improve the lives of abused, abandoned and neglected animals in our communities.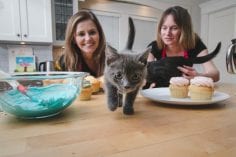 National Cupcake Day is cross-country event presented by the BC SPCA, the Ontario SPCA and participating humane societies. This year, Cupcake Day falls on Monday, Feb. 26 (the last Monday of February), but animal lovers and bakers are encouraged to fundraise throughout January and February.
"When it comes to baking, cupcakes are pretty foolproof. Trust me, if I can make them, anyone can," says National Cupcake Day spokesperson and TV host Kristina Matisic. "Over the past few years we've seen kids, small businesses and large companies get involved. I love the cute creations that people come up with and seeing all the donations come in."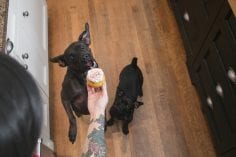 Participants who register at nationalcupcakeday.ca before Wednesday, Jan. 31 and raise $50 will be entered in a draw to win a KitchenAid Stand mixer, the perfect tool for whipping up delicious cupcakes and frosting.
Last year, Canadians raised more than $600,000 through their baking and fundraising efforts. Since the campaign's inception in 2013, $2.45 million has been raised, with proceeds going to participating SPCAs and humane societies across the country.
"It's a very important campaign for us in terms of fundraising for the work that we do and it's wonderful to see how much it has grown over the past few years," says BC SPCA CEO Craig Daniell.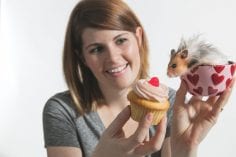 "It's a delicious way to show your compassion for animals."
The BC SPCA will use the funds to find homes for surrendered, rescued, neglected or abused animals, and provide emergency care to injured animals. The society would like to give special thanks to sponsors Agency59, BMO, Hill's® Science Diet® and Used.ca.
"At the end of the day, it's not about how well you bake. It's about helping animals in need. So even if you're not much of a baker, not to worry. You can always donate to someone who is participating or directly to the campaign via the website," says Matisic.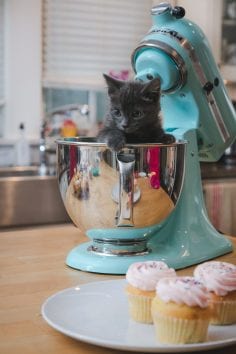 "There are many ways to get involved and to make a difference."
How you can get involved:
Register for FREE at nationalcupcakeday.ca
Everyone who registers and makes a self-donation of $25 or more will be sent a host kit including a fundraising guide, cupcake selfie frame, mini tote bag and more. The host kit materials are also available for download on the website.
Customize your Personal Fundraising Centre online and ask your friends, family and colleagues to support your fundraising efforts.
Send your friends and family an email through your participant centre, encouraging them to show their support by donating online.
Plan your National Cupcake Day Party for home, work, school or wherever you think people would love to eat cupcakes.
Hold your National Cupcake Day Party on Monday, Feb. 26 or any day in January or February that works for you.
Bake, decorate and eat!
Visit nationalcupcakeday.ca to register, bake and donate.