Making the world a better place can be as easy as being kind. As the BC SPCA gears up to celebrate its 120th year of helping the province's most vulnerable animals, the organization is launching a year-long initiative, Million Acts of Kindness, which invites all British Columbians to be kind – and to pass it on.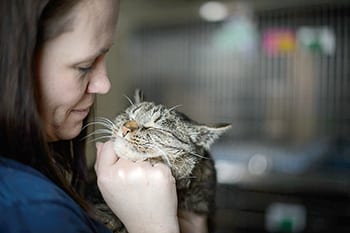 "The purpose of the campaign is to celebrate the amazing work that is already being done to create more humane communities throughout B.C. and to encourage animal lovers in the province to take part in a weekly act of kindness to help save animal lives," says Lorie Chortyk, BC SPCA general manager, community relations. "The weekly challenge will be something that everyone can easily do, and we hope that, by the end of 2015, we will have inspired a million acts that will change the face of animal welfare in B.C. forever."
Examples of the weekly acts of kindness range from buying humanely raised food products to sharing a shelter animal's profile on social media to emailing local MLAs to encourage their support for animal issues. The million acts will include the services and programs for abused, injured, neglected and homeless animals carried out by the BC SPCA in 2015, Chortyk notes.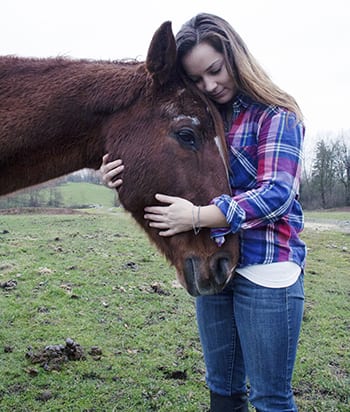 "Kindness starts with just one act – it doesn't have to be huge," she says. "We know that together, we can create a better world for animals, and the Million Acts of Kindness initiative is a way of celebrating the society's milestone anniversary by engaging even more people in our fight against animal cruelty."
In 1895 the BC SPCA was created by a small group of merchants, journalists and clergy who were deeply concerned about the abuse of horses being used as beast of burden as B.C. entered a construction boom. The dedication of these compassionate individuals resulted in the establishment of the Prevention of Cruelty to Animals Act in B.C. and the creation of the BC SPCA, which is today, one of the largest animal welfare organizations of its kind in North America, Chortyk says.
"Through our anniversary campaign, we'll be calling on all animal lovers to help us continue that legacy of compassion with contagious kindness – we want it to spread far and wide – until every animal in B.C. is free from pain, fear and suffering."
Watch the Million Acts of Kindness video, see a list of each weekly act of kindness or register now at millionacts.ca to get involved.
The British Columbia Society for the Prevention of Cruelty to Animals is a not-for-profit organization reliant on public donations. Our mission is to protect and enhance the quality of life for domestic, farm and wild animals in B.C.