The BC SPCA feels extraordinarily fortunate to have a remarkably loyal community of supporters – including you. The difficulties of 2021 proved just how dedicated the community is to our cause; B.C. experienced a heat dome, wildfires, and floods, all while navigating a pandemic. But on the bright side, 2021 taught us that we can count on our community to remember that animals need our help in times of crisis.
"The generosity we received from our corporate partners and donors in response to 2021's natural disasters was truly life-saving" says Breanna Kray, senior officer, corporate philanthropy for the BC SPCA. "In my four years with the organization, I have never experienced such overwhelming enthusiasm to help animals and their humans in need. In record numbers, companies reached out immediately after hearing of the floods to offer any needed support."
Our partner helping us transform lives, Hill's Pet Nutrition, stepped in to offer pallets of pet food to distribute to members of the public that needed a boost during the wildfires and floods. "Frances, my contact at Hill's, is always the first person I hear from" says Kray. "Without hesitation, she simply asks where and when to send the food."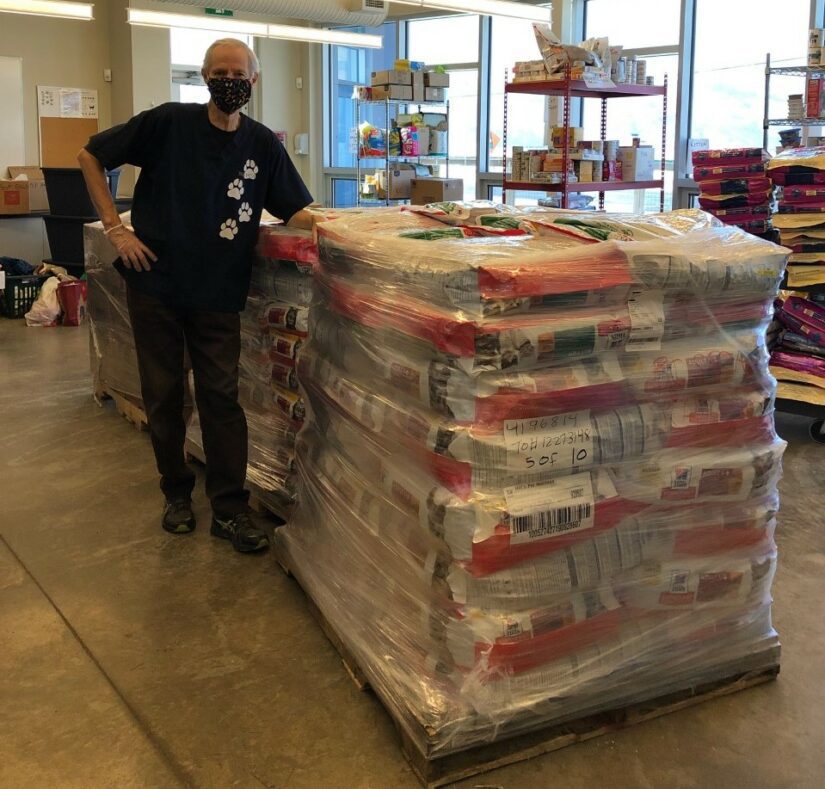 The Richberry Group, a new friend to the BC SPCA, and Pacific Coastal Airlines, a friend for more than 20 years, offered use of their aircrafts to transport supplies and animals. These offers were especially opportune because our Drives for Lives transfer program was temporarily suspended in areas of B.C. due to road closures.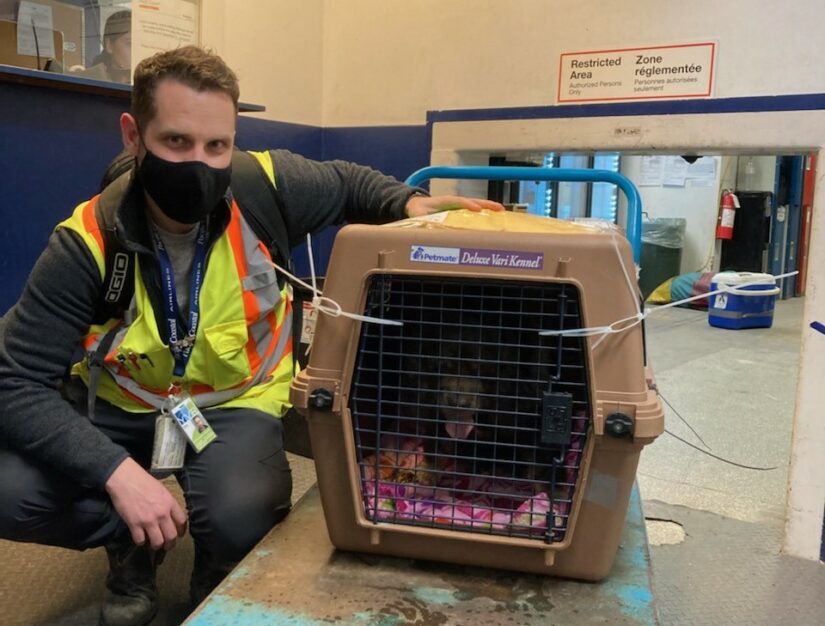 Long-time supporters of the animals, TELUS, Teck, and BMO Bank of Montreal donated significant funding to our response efforts and future emergency preparedness. Small businesses from across Canada, donating for the first time, reached out with warm and generous hearts. A boutique in Calgary, a vet clinic in Toronto, a floral business in North Saanich, these were among many businesses that stepped in to help. The support made us truly feel like "we're all in this together."
Each year the BC SPCA provides services for nearly 100,000 animals in need. "We rely on the kindness and generosity of our supporters to do this work and we are so grateful to all those who partner with us to improve animals' lives in B.C." says Kray. "A special thank you goes to all our corporate supporters who made us feel greatly supported in 2021."
For more information on your company can get involved, please contact Breanna Kray, senior officer, corporate philanthropy, revenue development 1-800-665-1868.