The BC SPCA relies on the generosity of our community to fulfill our mission and live up to the words in our name: preventing cruelty to animals. Because all our work, including cruelty prevention, is funded by compassionate supporters, we owe many words of gratitude to many people, businesses, and organizations. One of our valued community members who has remained loyal to our cause is BMO Bank of Montreal.
During 23 years of partnership, BMO has contributed more than $2M to the BC SPCA's work! A large majority of their contributions have been through a highly successful affinity credit card program where a contribution to the BC SPCA is made with every purchase. Much of the success of this program can be attributed to an animal-loving BMO employee named Julie. Not only is Julie the person who works with the BC SPCA on the affinity program, she is also a compassionate animal welfare advocate. Julie lives in Quebec with her family which includes three adorable four-legged members. Even with a very full life, she makes time to volunteer with a local animal welfare organization to coordinate adoptions, organize appointments, and foster animals who need a loving, temporary home. Just recently, she drove for more than three hours to bring a pup to its forever family. She is a true and dear friend to the animals and the BC SPCA.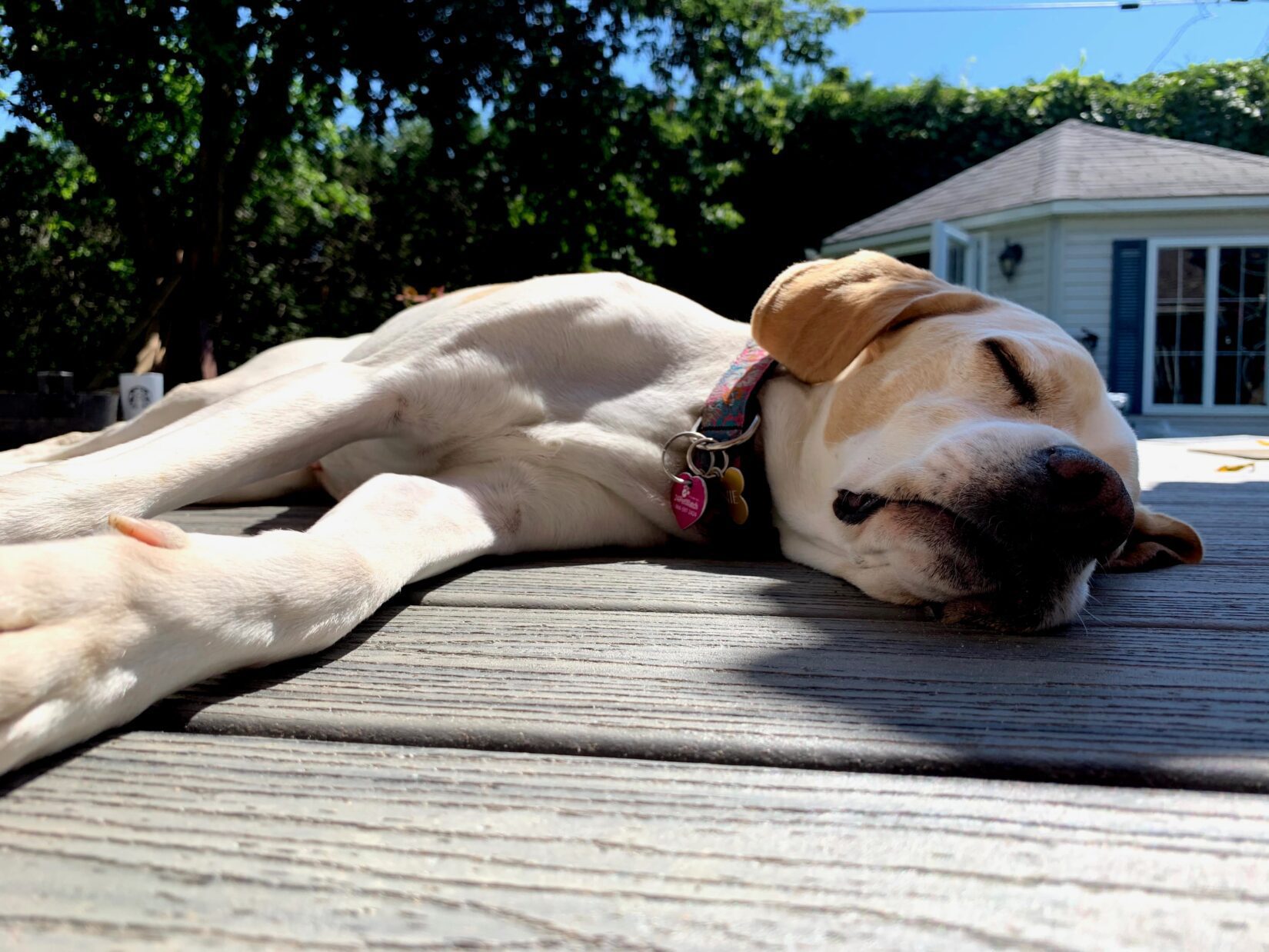 Julie has also encouraged her colleagues in B.C. to join the fight against animal cruelty. One of the most popular ways BMO branches and employees in our province enjoy getting involved is through Treat Week. This is a BC SPCA annual fundraising campaign where supporters collect donations from friends and then give a treat of their choosing as thanks to those who donate. BMO branches all over B.C. have enthusiastically participated in years past, and when we can hold this fundraiser again, we have a feeling they'll join us!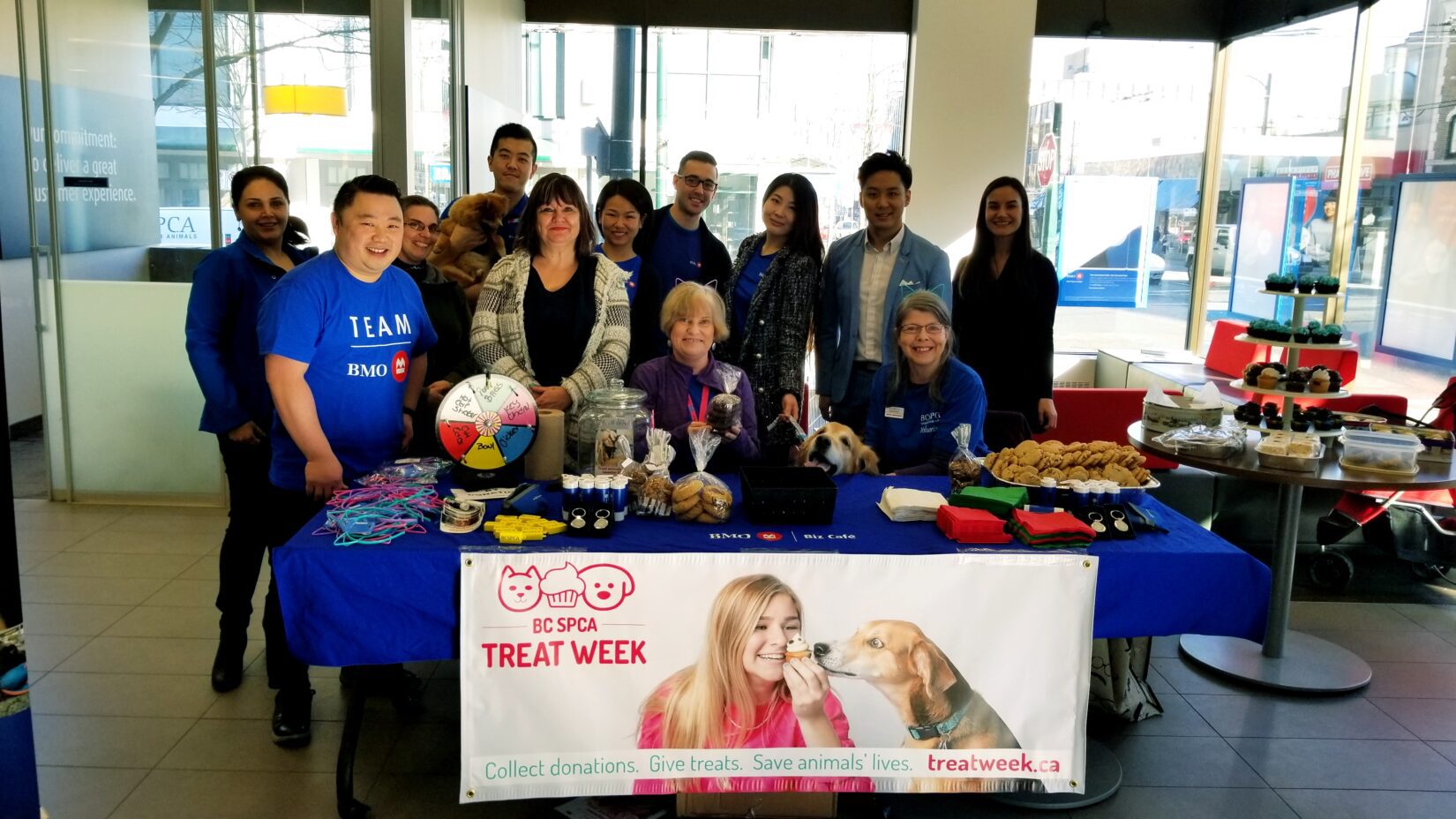 Speaking for animals is a team effort and we know we're incredibly fortunate to have BMO and its employees on our team. Thank you to Julie and our animal-loving friends at BMO!
If this has inspired you to learn more about the affinity credit card, please visit this page of our website. It's one easy way you can deepen your commitment to cruelty prevention (and get some pretty great credit card perks too).