Today, the BC SPCA launched a promotional campaign, Fix Your Cat Right Away, which calls on local residents to spay and neuter their cats to help curtail the cat overpopulation crisis in the Peace Region.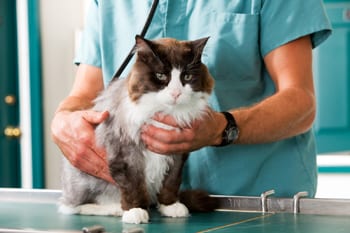 Public service announcements featuring Vancouver Canucks captain Henrik Sedin and Canadian actor Brent Butt, among other B.C. celebrities, will air on TV and radio throughout the six-week campaign, which is being held in partnership with the Vancouver Foundation and the College of Veterinarians of British Columbia.
Promotional materials will also be distributed throughout Dawson Creek and Fort St. John, as well as distributed to residential housing.  In addition, the BC SPCA South Peace Branch received a grant to provide no-cost cat spay/neuter surgeries to residents living in Dawson Creek, through the BC SPCA Community Animal Spay/Neuter Grant Program.
"Our goal is to motivate members of the public to spay and neuter their family cats," says Megan Munroe, BC SPCA outreach coordinator. "It's very important that everyone fix their pets. This procedure provides lifelong health benefits and will ultimately help reduce the number of homeless and abandoned kittens and cats on the streets."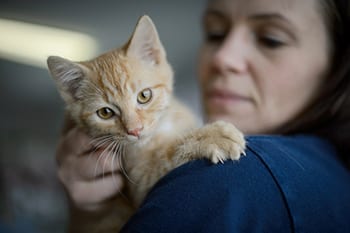 There are a variety of benefits associated with spaying and neutering. Behaviours such as spraying, roaming, fighting and howling often substantially subside, and even if the cat is an indoor cat, his/her risk for developing common cancers of the reproductive system is significantly reduced.
"Spaying or neutering your cat is one of the best things you can do for his or her health, and helps hugely with BC's cat overpopulation issue." Munroe says. "Please join the campaign and fix your cat, right away!"
For more information or to make an appointment for your cat, visit www.fixyourcat.ca.
The British Columbia Society for the Prevention of Cruelty to Animals is a not-for-profit organization reliant on public donations. Our mission is to protect and enhance the quality of life for domestic, farm and wild animals in B.C.