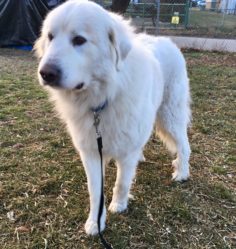 Duchess, a Great Pyrenees mixed dog, was the BC SPCA's first adopted animal of 2019. Adopted from the Kamloops & District Branch  to her new forever home on January 1, 2019, Duchess came into the branch's care in mid-December.
"Welcoming a rescued animal into your home is always an exciting time," says Lorie Chortyk, general manager, community relations. "In 2018, we were happy to see more than 14,300 animals find loving homes with new guardians."
Duchess's new guardians shared this "pupdate":
She seems to be settling in to apartment life extremely well.  She loves her walks around the neighborhood, and is so polite on the leash that it's just such a pleasure to walk her.  As you know, she is very smart and independent-minded and so she's not going to simply "follow" anyone anywhere; she almost needs to be 'consulted' and convinced before going anywhere, which is just too precious.  She has been extremely polite with other dogs on our walks, and while she is still a bit shy with new people we think she is already improving.
She loves snoozing in the apartment during the day, and can't ever get enough pets, cuddles, and brushes.  She has started following us around the apartment, and I think she's started doing some 'rounds' to make sure everything is well – guardian instincts!  We've had no issues with her escaping and look forward to starting some recall training to see how far we can get with that.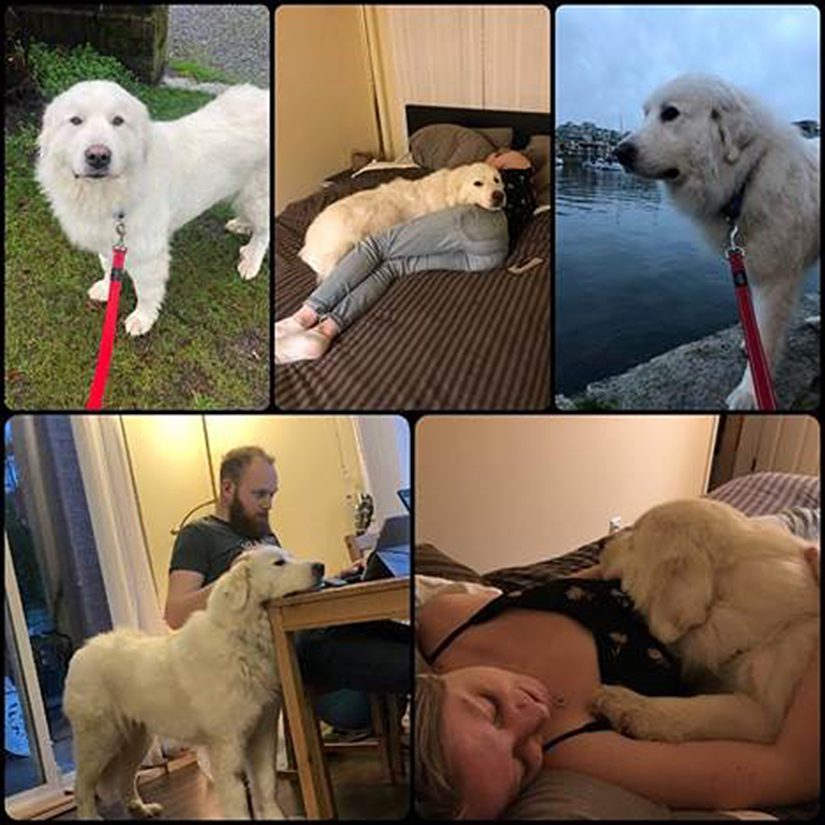 She is a curious girl and seems interested in investigating the new sights, sounds, and smells around her.  As she's getting more used to everything, her unique personality is starting to shine through and the more we learn, the more we fall for her.  We will have some work to do as she can be nervous inside new places and I worry whether she's been eating enough, but we are happy to to work these out with her.
We wanted to say thank you all for everything you did for our sweet girl while she was with you. I can only imagine how much attention her coat would have needed when she first came in, and the trust that you would have needed to build for her to let you care for her.  Thank you for bringing our new girl into our lives; it's already becoming hard to imagine a time without her.
If you would like to learn more about adopting an animal from the BC SPCA, we invite you to take a look at our guide online. You can also visit our adoption page to see who is available to go home, or stop by your local branch to find your new furever friend!
Have you adopted an animal from the BC SPCA and want to share your joy with others? Submit your adoption story!