With a new federal government in place, it's time for Canadians to check in with our parliamentarians and ask our MPs to show Canadian animals some love!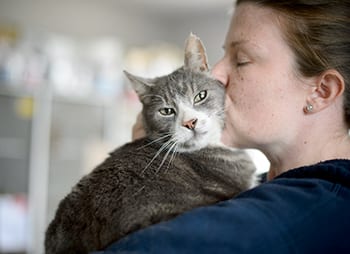 Get in touch with your local MP and let them know what animal welfare issues tug at your heartstrings.
Would you like to see changes to our outdated transportation laws that allow cattle to be transported without food, water or rest for 52 hours? Let your MP know!
Do you want to end the importation and sale of cat and dog fur or a ban on shock collar use in Canada? Sign the e-petitions, and tell your MP you support these initiatives!
When we think about Valentine's Day and February as a month to show those we love how much we care about them, let's include the animals in our lives on that list. Tell your MP that animal welfare in Canada matters to you.
Find your MP by Postal code here.
The British Columbia Society for the Prevention of Cruelty to Animals is a not-for-profit organization reliant on public donations. Our mission is to protect and enhance the quality of life for domestic, farm and wild animals in B.C.