With the arrival of warmer weather across the province, farmers' markets are gearing up for a busy season ahead. However, this season did not begin as planned, as the COVID-19 pandemic forced a major change in the way they operate.
Farmers' markets remained open during the peak of the pandemic as they were designated as an essential service by the B.C. government. Farmers' markets continue to remain open with restrictions being slowly eased. You can continue to improve the lives of farm animals by making informed choices, all while supporting our local producers. How do farmers' markets support animal welfare?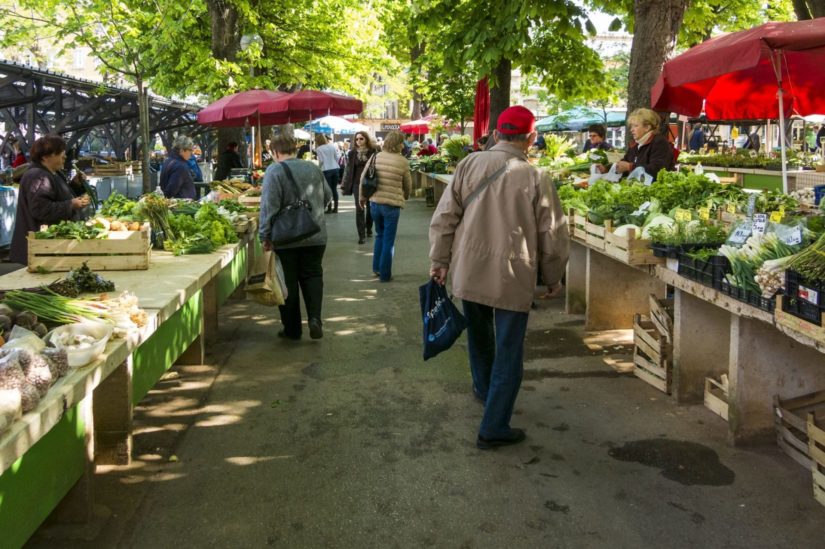 Small family farms
Farmers' markets are often supplied by small family farms that provide their animals with higher standards of living. Therefore, it's easier to find free-range, free-run, pasture-raised, grass-fed and cage-free products. Learn more about humane food labels!
Direct purchasing
To support farms that raise their animals to a higher standard of care, people should look to buy directly from producers. Farmers' markets allow for these direct sales, as well as farm stores or online sales. Supporting these animal welfare-friendly farms allows them to continue what they do into the future. Many of the farmers' normal sales routes have been affected due to closures of restaurants and other facilities, so small family farms need our support now more than ever.
Meet the farmers
Farmers' markets allow you to speak with people involved on the farm that can answer questions you may have about how the animals are raised. Many of our SPCA Certified farmers, who raise their animals to a high standard of animal welfare, sell their products at farmers' markets.
The B.C. Association of Farmers' Markets has been working with provincial health authorities to allow markets to continue to operate while ensuring the health and safety of our community. Be sure to do your part and follow all up-to-date recommendations when shopping at the market.
Resources
Subscribe!
Subscribe to our FarmSense newsletter! FarmSense is delivered four times per year and includes news about farm animal welfare, research and updates on what the BC SPCA is doing to help further farm animal welfare in Canada.