Noteworthy names right across the province are looking to find a way out of their kennels once again at the BC SPCA's annual Lock-In for Love event. The campaign, which a number of branches are participating in this month, involves a celebrity teaming up with an animal residing at one of our shelters to not only raise awareness about the importance of adoption, but to also put out a call for donations. Some participants also made use of unique ways to bring in the cash needed to make their escape, such as livestreaming.
Every dollar raised will go to supporting the BC SPCA's work across the province, whether that's providing the necessary care for animals in need, or fighting animal cruelty.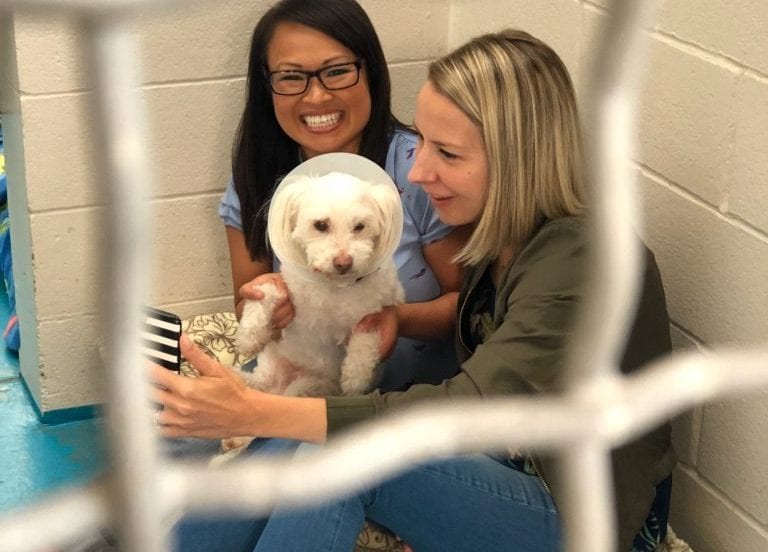 "In Vancouver, this is the ninth year we've held the event, and some of this year's participants have been with us since 2012. We absolutely couldn't do this event without them," says Tess Repenning, BC SPCA manager of Peer to Peer & Community Fundraising. "In fact, for the Vancouver event, we managed to exceed our goal of $25,000."
Repenning says the true key to success comes from the community banding together to offer up whatever they can to help. "Our wonderful participants, donors and sponsors deserve a massive thank you for their unwavering support. Every cent counts and it allows us to put our best paw forward as we try to help these animals as best as we can."
If you've missed our most recent events – don't worry! There's still time to throw participants a bone and donate, with other locations holding their events in August, September and October. To learn more about our Lock-In events, as well as our participants, click here for more information.