In our greatest time of need, there's often nothing we crave more than the love and support of our families. This is especially true for our pets because they rely on us completely, something nine-month-old Serafina knows all too well.
When the lovable kitten found herself at risk of losing her guardian to financial hardship, their relationship was put to the test and they both experienced the benefit of the PetSmart Charities™ of Canada Spay Neuter grant first hand.
Serafina's guardian Lynn had recently lost her job and was receiving income assistance. Amidst the stress of Lynn's lost employment, Serafina went into heat and Lynn was struggling to afford her spay surgery as well as flea medication and food.
After visiting her local animal hospital, Shamrock Veterinary Clinic, she was referred to the Comox Valley & District BC SPCA Branch, where she expressed her concerns about potentially having to surrender her cat.
"We signed her up for the grant program and with a free spay surgery, she was able to get the medical care Serafina needed," says Emily Priestley, BC SPCA Comox Valley & District Branch manager.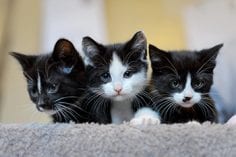 "We also supported her with donated cat food until she was able to get back on her feet. It was a huge weight off of her shoulders knowing that she had help to turn to."
Since receiving a grant of more than $78,000 at the start of this year, the Comox SPCA has been able to spay and neuter more than 150 cats.
"In addition to helping families with owned cats, we've been working with Kitty Cat Pals, a local trap-neuter-return group, to address a number of prevalent cat colonies in the town of Comox," says Priestley.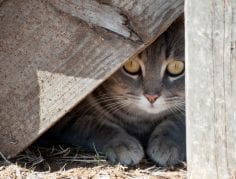 "This work has improved the welfare of community cats in the area and decreased issues for the surrounding neighbours as well as bringing the populations down to lower numbers.
"We're so grateful to PetSmart Charities™ of Canada, as well as our partners in the community for stepping up and helping the people and pets who need it most."
Benefits of spaying and neutering include reduction in pet overpopulation, decreased risk of disease and prevention of adverse behavioural traits. By knocking down cost barriers to fixing pets, families are able to stay together and avoid further problems down the road.
For more information about what the BC SPCA is doing to prevent cat overpopulation, visit spayneuter.ca.