Do you know what 'certified organic' actually means? And how it relates to animal welfare?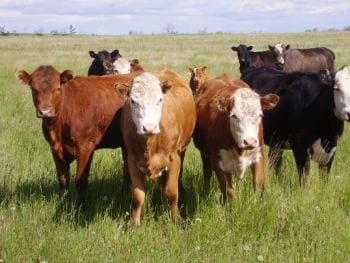 In November 2015, the most recently revised Canadian Organic Standard was published. This concluded a two-year revision process in which the BC SPCA played an active role. Similar to the Codes of Practice within the conventional farming industry, the Canadian Organic Standard lays out national expectations for certified organic farmers in Canada. Approved revisions are arrived at by consensus between farmers, veterinarians, scientists, government agencies, and special interest groups like the BC SPCA.
The organic standard outlines minimum animal welfare expectations for certified organic producers, occasionally citing the Codes of Practice where minimum requirements for farm animal care overlap.
"There are many improvements within the 2015 revised organic standard. For one, organic dairy farmers are no longer permitted to use tie stalls for lactating dairy cows in barns that are newly built or renovated," says Brandy Street, SPCA Certified program manager at the BC SPCA. "This is a huge step, as many consumers don't even know that organic milk may still be coming from cows that are tied up for most of the day."
Some of the most notable animal welfare improvements in the 2015 revised Canadian Organic Standard include:
Ban on the use of tie stalls for dairy cattle in newly built or renovated dairy cattle barns
Requirement that poultry be fed at least once daily rather than every other day
Requirement for annual water testing to ensure safe drinking water supplies for farm animals
Updated requirements for range access for poultry to ensure birds are able to access the outdoors when desired (range access is mandatory for organic poultry)
Provision of individual burrows or nests in which pregnant rabbits may give birth
More thorough on-farm documentation of animal welfare issues with related corrective action plans should such issues arise
To view a full list of documented animal welfare improvements in the 2015 revised Canadian Organic Standard, click here.
The BC SPCA recognizes that farm animal welfare is an issue the organic industry has always taken very seriously. While distinct differences between the organic and SPCA Certified standards exist, the two programs are complementary. The BC SPCA supports the mission of the organic farming industry and will continue to engage in collaborative efforts with organic associations across Canada.
Click to learn more about the BC SPCA's role in revision of Canada's Standards for farm animals, including the Codes of Practice and Canadian Organic Standard, and see how SPCA Certified Standards compare in this comparison chart.
The British Columbia Society for the Prevention of Cruelty to Animals is a not-for-profit organization reliant on public donations. Our mission is to protect and enhance the quality of life for domestic, farm and wild animals in B.C.