Biscuit was one of the many lucky cats to find a loving home during the BC SPCA's summer half-price adult cat adoption promotion, which was proudly presented by Hill's® Pet Nutrition.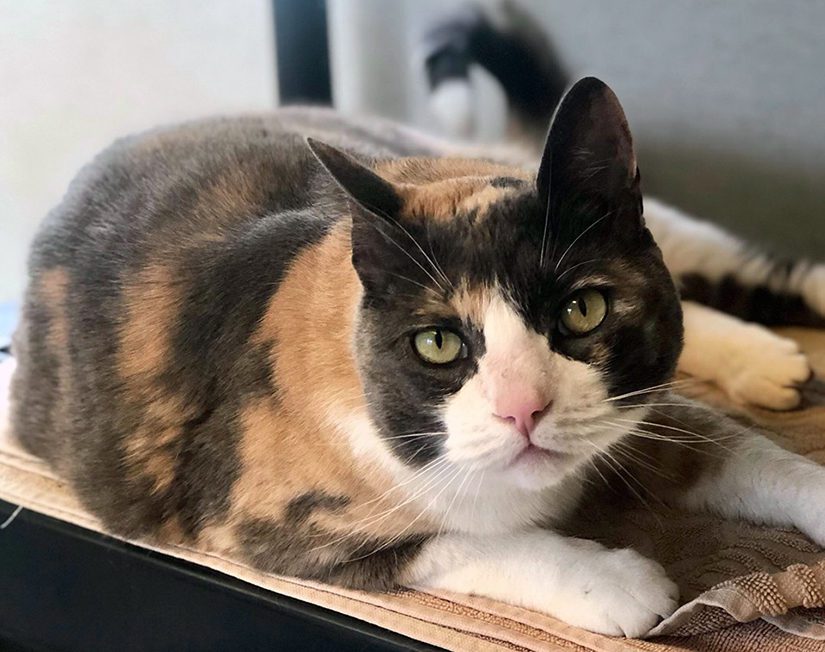 This muted calico is almost five-years-old and came to the Sea to Sky Branch after her owner was hospitalized and could no longer care for her.
Biscuit is affectionate, talkative and loves to sit atop a high perch and watch the world go by. She's an indoor and outdoor savvy cat who prefers to be the only feline in the home.
A  total of 138 adult cats and 185 kittens found forever homes during the promotion, which ran from July 27 to August 2. That's an increase from the 2018 summer half-price adoption event where 107 adult cats and 132 kittens found loving homes.
Congratulations to Biscuit, her new guardian and all the other felines who were adopted last week!