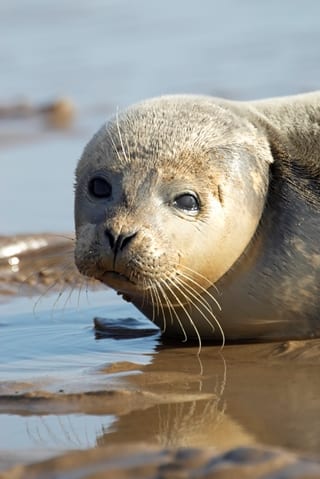 Beaches are popular summer destinations – not just for us, but for wildlife too.
Beginning in June, beaches all along the coast are transformed into harbour seal nurseries. Females come ashore to give birth, nurse and protect their young. They leave to make short feeding trips, gradually staying away longer as the pups develop.
Seal pups grow rapidly during the first month, gaining extra fat to help them survive, all while developing their hunting skills and building their stamina. Weaning occurs at four to six weeks of age, after which the pups leave their mothers and disperse. Spotting them on land again, however, is not uncommon – seals normally spend 30 to 40 per cent of their time ashore.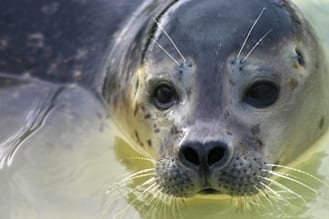 Seal pup season peaks in July and August – a prime time for barbeques and family picnics. So how can we protect these amazing animals and have a good time at the beach?
Keep these tips in mind:
Keep pets away from seals. Dogs – on and off leash – can frighten and cause them injury.
Remember that a seal pup on its own is not necessarily orphaned or abandoned. Like many other wild animals, seal mothers leave their pups alone for several hours at a time while they return to the ocean to feed.
Keep your distance. Observing pups too closely can discourage adult seals from returning. They may even abandon their young if frightened away.
Do not try to coax or push the seal pup into the water. Although pups are able to follow their mothers into the water shortly after birth, swimming and diving require practise – and rest.
Of course, young animals who are truly orphaned or injured require prompt attention. As you observe from a distance, take note of whether the pup is obviously injured, seriously underweight, or appears distressed or non-responsive. Contact the BC SPCA Wild Animal Rehabilitation Centre (Wild ARC) or your local wildlife rehabilitation facility as soon as possible.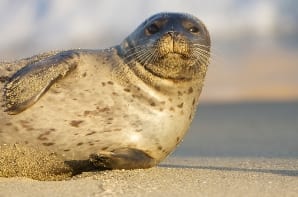 Above all, do not try to capture or care for the animal yourself! A rescued seal will have the best chance for recovery and a successful return to the wild under the care of trained experts.
To learn more, download our 'Don't touch the babies!' information brochure.
Lastly, for the sake of all wildlife, including seals, keep beaches clean! Take home or dispose of all litter properly.
As you head outdoors to enjoy the sand and surf, be prepared to share the shoreline responsibly.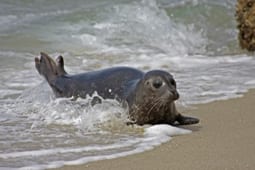 The BC SPCA Monty Fund for Education and Outreach supports efforts to research, develop and administer meaningful programs that enhance the welfare of local wildlife. Your gift can help raise awareness for wild animals, rescue and rehabilitate injured wildlife and advocate for their protection. Please donate today.
The British Columbia Society for the Prevention of Cruelty to Animals is a not-for-profit organization reliant on public donations. Our mission is to protect and enhance the quality of life for domestic, farm and wild animals in B.C.