Each year, approximately 80% of program expenditures at the BC SPCA fund reactive activities (such as sheltering, emergency veterinary care and cruelty investigations) while 20% fund preventative activities (such as low-cost spay/neuter programs, youth education and advocacy).
In our recent public survey, we asked British Columbians if they would like to see the BC SPCA increase, decrease or keep steady the amount of funding spent on preventative programs.
The results:
66% said they would like to see more preventative activities
33% said the SPCA should keep the same amount of preventative activities
2% said they would like to see fewer preventative activities
Comments from survey participants on this topic included:
As an organization funded by public donations, the BC SPCA is subject to pressure from the public to react to the things that make the news. However, by putting resources toward preventative activities, the need for reactive activities will decrease over time. 
I would like more preventative activities, but would hope that wouldn't affect reactive activities.
Spay and neuter programs for cats in particular should be increased, including feral cats
It's better for the animals to not be homeless or subjected to cruelty, rather than dealing with that after it happens.  I would prefer that those problems be prevented in the first place.
Surely in every life example, prevention is better than cure.
Long-term planning = better
Increased prevention should (ideally) result in a reduced need for reactive activities.
I would suggest a great percentage of preventative activities, as this will directly/indirectly impact on the need for reactive activities. However, there will always be a need to address reactive activities. I would suggest about a 20% increase in preventive measures.
Reducing the amount of animals by providing education and spay and neuter clinics will by default reduce the number of homeless animals.
As lovely as it would be to say that you should spend more on preventative activities, the reality is that the issues that demand immediate action won't just magically disappear.
Slightly more preventative – perhaps pushing on the issue of the right of tenants to have companion animals in BC since the number of animals given up to the SPCA is related to people needing to move and being unable to find a place that accepts dogs/cats. 
I'd like to see more people spay/neuter there pets so there are no homeless animals. I'd like to see more funding go towards that area.
Education of the public is the key here.
Sheltering and adoption are the core issues. Not interested in SPCA advocacy at all. Low-cost spay/neuter is the only listed preventative activity that I support.
If the Province really valued animal welfare, they would fully pay a public agency to investigate animal cruelty cases. It's unfortunate that a charitable organization is left to do this vital work. I feel the SPCA does an excellent job with the means you have. However I wish that your funds could go towards the other activities you do.
Although preventative activities should ideally be more of the expenditure I think that reactive activities currently require the current expenditure.  Hopefully in the future these values will swap. Just like healthcare, education and prevention is how change is made.
It's the Society for the PREVENTION of Cruelty to Animals. Let's do that and let the municipalities worry about sheltering homeless pets.
Access to low cost/free spay neuter for cats in all of BC to stem the tide of suffering of felines in our province.
I would love to see the % of each reversed, so 80% of the expenditure is on preventative. If you can do this, the expenditure on reactive activities will naturally drop.
The reactive activities are you most important roles because there is no-one else to take these on.
Rather than being stuck repeating the same things over and over, it's important to break that cycle. In saying that, we also need to have a secure net for the animals who are currently in crisis. So where we can safely increase proactive without leaving animals without a safety net, we should. That may have to involve a lot of creative thinking and volunteer-driven activities to keep costs down.
Long term, I feel that this will make more efficient use of the never-sufficient resources available.
Would be nice to do so without having to take away from reactive activities – more funding
I agree with the old saying: 1 oz of prevention is worth a pound of cure.
Original story: Survey identifies animal priorities in B.C. communities
Published: July 29, 2013
Thank you to the 6,000+ individuals who took part in our recent online survey on important animal issues facing B.C. communities. Your valuable feedback will be used to guide the development of services and programs for animals in need in the BC SPCA's 2014 – 2018 Strategic Plan.
The top ten priorities identified by survey participants, in order of importance, were:
Investigating complaints of animal cruelty
Programs to reduce pet overpopulation, including low-cost spay/neuter initiatives
Sheltering of homeless and stray animals
Advocating on issues that impact the welfare of animals
Raising the standards of care and welfare for animals raised for food
Increasing adoptions
Providing low-cost veterinary services for the public
Humane education for youth
Addressing issues related to animals used in research
Addressing the slaughter, and care of unwanted horses
Please check back to our news section throughout August for additional highlights from our survey. Thank you again for your interest and support of B.C.'s most vulnerable animals!
The survey was made possible, in part,
by the generous support of the Vancouver Foundation.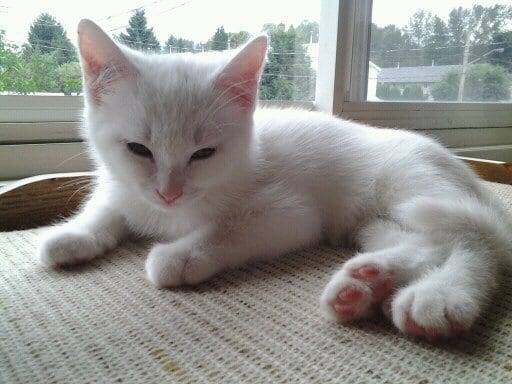 The British Columbia Society for the Prevention of Cruelty to Animals is a not-for-profit organization reliant on public donations. Our mission is to protect and enhance the quality of life for domestic, farm and wild animals in B.C.