The most effective way to protect the public from dangerous dogs is with multifaceted strategies that address aggressive behaviour in dogs of any and all breeds.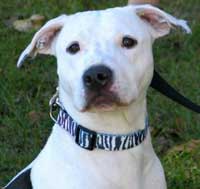 That's according to BC SPCA animal welfare manager Geoff Urton, who is urging  government, animal welfare organizations and other stakeholders to work together on multi-faceted strategies such as those set out in the society's new set of model bylaws.
Urton, who co-authored the model bylaws, says evidence is clear that the breed-specific bylaws that simply target breeds like pit bulls and Staffordshire terriers don't work, and he wants municipalities to adopt legislation that proactively addresses many of the predisposing factors to canine aggression problems in a community.
"Breed-specific bylaws give the public a false sense of security," says Urton. "Any dog can bite."
According to statistics, unneutered male dogs are involved in 70 to 76 per cent of dog bite incidents, and unspayed female dogs encourage roaming and aggressive behaviour in males. Dogs are also more inclined to become aggressive with poor socialization, improper training and inadequate living conditions.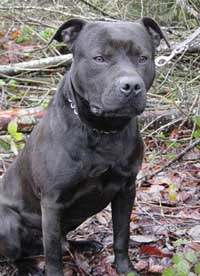 The BC SPCA's evidence-based model bylaws propose animal control bylaws that promote spaying and neutering, mandatory pet identification, restrictions on keeping unsocialized backyard dogs, tougher laws against the neglect of an animal, effective licensing programs that regulate breeding facilities and pet stores, registration of aggressive dogs by veterinarians, groomers, police, postal carriers and meter readers and the development of resources to assist guardians of dogs with aggression problems.
"This approach will protect families and dog guardians alike far better than breed-specific legislation or an outright breed ban," says Urton.
The municipality of Delta is currently considering a proposal to eliminate breed-specific legislation from its animal control bylaw. Read the Province story.
For more information on the BC SPCA's model bylaw package, click here. If you are a legislator and want more information about how the bylaws can benefit your community, contact Urton at 604-647-6404.
One copy of the model bylaw package is provided for free to municipalities across the province; additional copies can by purchased for a nominal fee to cover postage and administration.
The model animal control bylaws are part of the ongoing advocacy and outreach work of the BC SPCA, which is a non-profit society entirely reliant on donations from the public. To support the BC SPCA's advocacy work, please donate to the Monty Fund for Community Education & Outreach.
The British Columbia Society for the Prevention of Cruelty to Animals is a not-for-profit organization reliant on public donations. Our mission is to protect and enhance the quality of life for domestic, farm and wild animals in B.C.