The BC SPCA's chief executive officer Craig Daniell says the society is pleased with the progress being made to address the SPCA's main concerns about Bill 24, a bill introduced by the Minister of Agriculture Don McRae on March 6 to amend the Prevention of Cruelty to Animals Act. The BC SPCA had raised public concerns about increased costs and other potentially negative changes the bill might bring about, but Daniell said today that several of the key issues raised by the SPCA are being addressed through amendments to the bill.
"We appreciate Minister McRae's willingness to review these issues and the work of NDP Agriculture Critic Lana Popham to bring our concerns forward."  Daniell says the BC SPCA is also extremely grateful to supporters from across the province who reached out to their local MLAs to help raise awareness about the SPCA's concerns. "There is no doubt that the voice of British Columbians is being heard and reflected as discussions on the bill move forward."
Daniell notes that Minister McRae is on record guaranteeing that the new appeal process for seized animals will take less time than the current system. The SPCA had expressed concern that the proposed process of appealing to the BC Farm Industry Review Board rather than the B.C. Supreme Court would mean lengthier waiting periods, increased costs and welfare concerns for animals held in legal limbo."It is our mission to speak out on behalf of animals, and as a charity that is reliant on donors to carry out our work, it is also critical that we voice our concern if we believe new legislation will put an unreasonable financial burden on our supporters," says Daniell. "We understand now that a proposed amendment being introduced would still allow the SPCA to seek interim costs for the care of animals who must be kept in custody during an appeal process."
Bill 24 received second reading in the House yesterday and has now been forwarded to Committee for further discussion and consideration.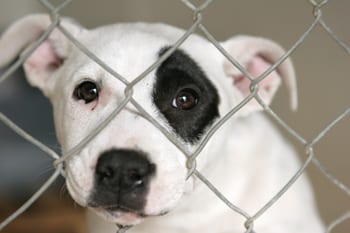 The British Columbia Society for the Prevention of Cruelty to Animals is a not-for-profit organization reliant on public donations. Our mission is to protect and enhance the quality of life for domestic, farm and wild animals in B.C.