The BC SPCA is strongly urging the District of Oak Bay to reconsider its plan to cull up to 25 deer. The district announced yesterday that is has received a permit from the province for the cull.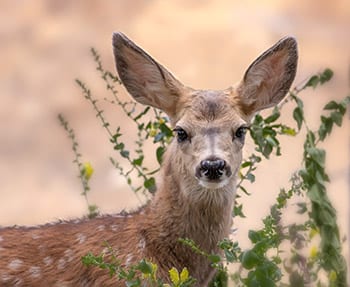 In a letter sent today to Oak Bay council and district staff, BC SPCA chief executive officer Craig Daniell is requesting an immediate meeting between BC SPCA cruelty investigations department staff and the hired contractor(s) to review conditions of the permit, request access to game camera footage and to outline the BC SPCA's duty to enforce the Prevention of Cruelty to Animals Act if legitimate cruelty complaints are received in conjunction with the cull.
The BC SPCA originally voiced its concerns about a deer cull in Oak Bay in a June 2013 letter to mayor and council, a copy of which was sent to the new council on Jan. 6, 2015. Dr. Sara Dubois, wildlife expert and chief scientific officer for the BC SPCA, says the society has never received an official reply to its concerns over what it believes to be a flawed Capital Regional District urban deer management process, a lack of community consultation and an unscientific count of transient deer in the area.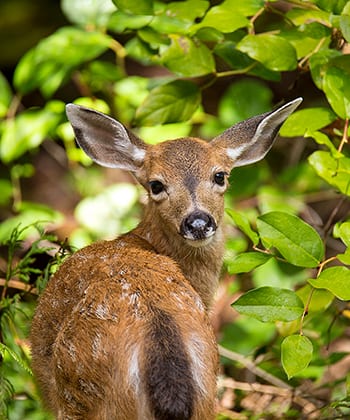 "We are also concerned that the municipality's attempts to implement conflict-reduction programs have not been thorough; for example, despite establishing a new bylaw and feeding fine for feeding deer, according to district staff in December 2014, no feeding fines have been issued," says Dubois.
New concerns have also been raised by the Request for Proposal distributed by the District of Oak Bay on Dec. 5, 2014, which outlines various protocols and contingency scenarios for the cull contractor(s).  The BC SPCA has asked to meet the contractor(s) to request access to details of the contract and game footage to proceed with due diligence in responding to potential animal cruelty complaints of improper handling and inattention to animal distress.
Of greatest concern in the RFP is the final scenario: "A misfire occurs with the bolt gun/the shot is not fatal".  The district's recommendation is for the: "Contractor to reload and reshoot quickly; If a misfires occurs, contractor to either reload and adjust impact location or utilize exsanguination."  The BC SPCA has warned the District of Oak Bay that the exsanguination (bleeding out) of a conscious animal is not considered humane or a generally accepted practice and is grounds for a cruelty investigation under the Prevention of Cruelty of Animals Act.
Witnesses who view animal distress during the cull can call the BC SPCA Provincial Call Centre, 1-855-622-7722 (open daily from 9 a.m. to 5:30 p.m.) or the RCMP after hours, and are encouraged to document evidence by video or photograph.
Photos by Laurie Schretlen and Colin Franks
The British Columbia Society for the Prevention of Cruelty to Animals is a not-for-profit organization reliant on public donations. Our mission is to protect and enhance the quality of life for domestic, farm and wild animals in B.C.