The BC SPCA is reaching out to restaurants and food retailers across Canada with a home-grown solution to farm animal welfare certification. Launched in 2002 by the BC SPCA, SPCA Certified is a Canadian-made national farm animal welfare certification and food labelling program which offers third-party certification to any Canadian farm raising beef cattle, dairy cattle, sheep, pigs, egg-laying hens, meat chickens or turkeys to welfare standards set out by the BC SPCA.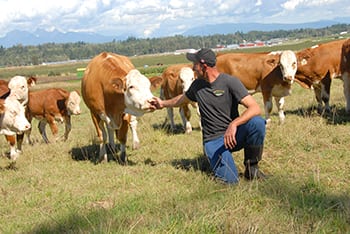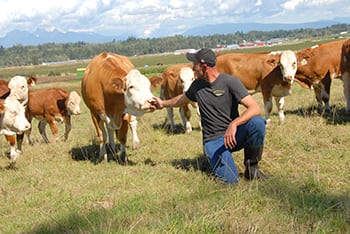 SPCA Certified ensures the Canadian Codes of Practice are met through its standards and has received approval from the Canadian Food Inspection Agency to use the program logo on certified food products – something not available through American programs.
"We commend the many restaurants and grocery stores that are committing to humanely raised food products. Clearly, animal welfare is now a deciding factor," says Brandy Street, SPCA Certified program manager. "It is encouraging to see growing consumer demand for animal welfare certification."
Street says Canadian food businesses now serving SPCA Certified meats, dairy products and eggs include White Spot restaurants, Real Canadian Superstore, PriceSmart, Save-On Foods, Choices Markets, Marketplace IGA, Thrifty Foods, Whole Foods Market and Urban Fare.
"We know that Canadian farmers care just as much about their animals as American farmers do," she says. "We are happy to work with any food retailer looking to meet the ethical demands of their customers by matching them with our certified farms in B.C., Alberta and Ontario."
She adds that the BC SPCA is always eager to meet with producers interested in becoming certified. Through the SPCA Certified program, farmers are provided with the opportunity to have their humane claims verified and promoted by a trusted and credible Canadian animal welfare organization. Since 2002, millions of farm animals have been raised to SPCA Certified animal welfare standards across Canada.
To learn more about SPCA Certified and meet certified Canadian farmers, visit spcacertified.ca.
Photo: Rondriso Farms
The British Columbia Society for the Prevention of Cruelty to Animals is a not-for-profit organization reliant on public donations. Our mission is to protect and enhance the quality of life for domestic, farm and wild animals in B.C.