The BC SPCA is launching a series of free workshops across B.C. to bring horse owners and interested members of the public up to date on Canada's new Code of Practice for the care of horses. The workshops will be held in Prince George, Fort St. John, Kamloops and Nanaimo, beginning Sept. 23.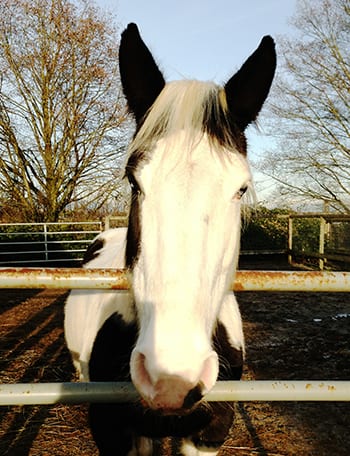 The BC SPCA's Dr. Bettina Bobsien, an equine veterinary specialist, will visit four B.C. communities to provide information on Canada's new Code of Practice for the Care and Handling of Equines, which was recently updated and strengthened. Topics will include nutrition, health management, breeding, housing, humane training and other requirements and recommendations included under the new code.
Dr. Bobsien will also provide information on the BC SPCA's approach to preventing and addressing situations of horse abuse and neglect, and Horse Council BC representatives will also be on hand to provide their perspective on the importance of horse welfare.
"The new Equine Code is an excellent educational tool to help both new and experienced horse owners understand the new minimum standards of care for horses," says Dr. Bobsien. "It does away with all the myths and opinions about horsekeeping in Canada and goes back to the science to tell us what is in the best interest of the animals."
The original Equine Code was written in 1998 and it had about 25 "should" statements. The new code has about 75 requirements – minimum standards of care that are enforceable under B.C.'s Prevention of Cruelty to Animals Act. The BC SPCA encourages all horse owners to read the new Code of Practice thoroughly and to take advantage of Dr. Bobsien's talks to ensure they are aware of their responsibilities as animal owners.
"The BC SPCA is committed to prevention and education programs that improve the welfare of animals in B.C.," says Craig Daniell, chief executive officer of the BC SPCA. "We are delighted to be working with Dr. Bobsien and with organizations like Horse Council BC and Equine Canada to promote the progressive new standards of care adopted by the horse industry earlier this year."
Gord Mackenzie, vice-president of agriculture and industry for Horse Council BC, says the updated science-based standards of care will serve as a practical tool to assist in the improvement of the lives of horses across the province. "Horse Council BC is dedicated to providing education and encouraging best practice in all facets of the horse industry. We are thrilled to have the Equine Code of Practice made available to B.C.'s horse community."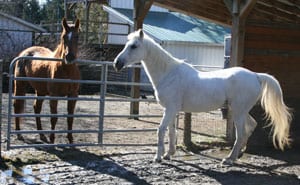 The BC SPCA is hosting four events in locations across the province, including: Prince George (Sept. 23), Fort St. John(Nov. 13), Kamloops (Nov. 21) and Nanaimo (Dec. 3). Dr. Bobsien is also speaking at The Mane Event in Chilliwack (Oct. 26). Interested participants can register online at spca.bc.ca/equine or request additional information by email or calling toll-free: 1-800-665-1868. All workshops are free and open to the public unless otherwise indicated.
The British Columbia Society for the Prevention of Cruelty to Animals is a not-for-profit organization reliant on public donations. Our mission is to protect and enhance the quality of life for domestic, farm and wild animals in B.C.