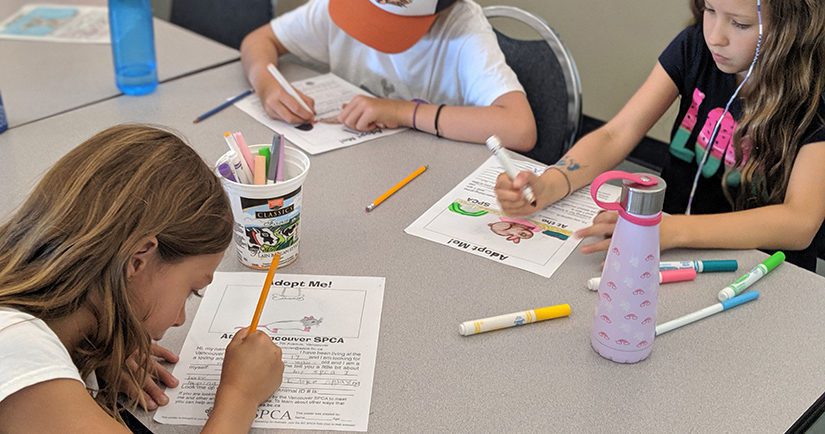 The BC SPCA is pleased to be hosting a variety of fun and educational youth events across the province this year.
At select locations, kids are invited to spend a pro-d day learning about animals, and getting a glimpse behind the scenes of their local shelter. Or, join us at a weekend workshop to discover what it takes to provide care for animals, from dogs, to cats, to gerbils and more.
Kids can look forward to making new friends and enjoying a fun-filled week of spring break camp that's all about animals! Every day is packed full of fun games, engaging activities and unique projects that will inspire kids to take action to improve animal welfare. Of course, the highlight of any BC SPCA youth event is getting to spend time with some of the adoptable animals in our care!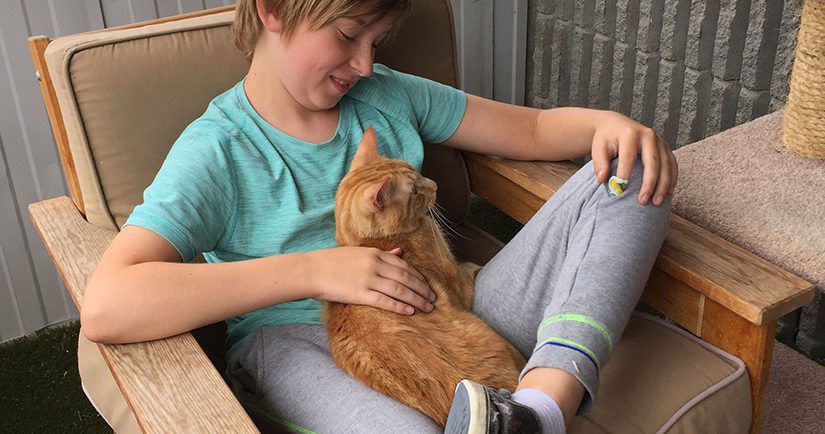 Our youth workshops and camps are specially designed by the BC SPCA's Humane Education team, and are rooted in helping kids develop self-esteem, critical thinking and empathy skills, while teaching them about animal care and important animal welfare topics.
Kids gain confidence in themselves and leave the workshops feeling empowered and inspired to create positive change in their communities.
More ways for kids to become involved:
Join the BC SPCA Kids Club
Attend a week of summer camp
Start an animal welfare club at school
Celebrate a birthday at the BC SPCA
See a full list of upcoming winter/spring youth events around the province.