Pet care & behaviour
Yes, with a new pet it's always a good idea to take them to a veterinarian to make sure your new friend is healthy. You can also get all your questions answered about vaccines or health concerns. Call your vet to ask when to schedule your first visit.
Make sure you bring your pet's favourite treats and don't feed a big meal before going to the vet so your pet is excited to get treats. You want your puppy or kitten to love the vet and not be scared, and the best way to do this is to make it a great experience every time!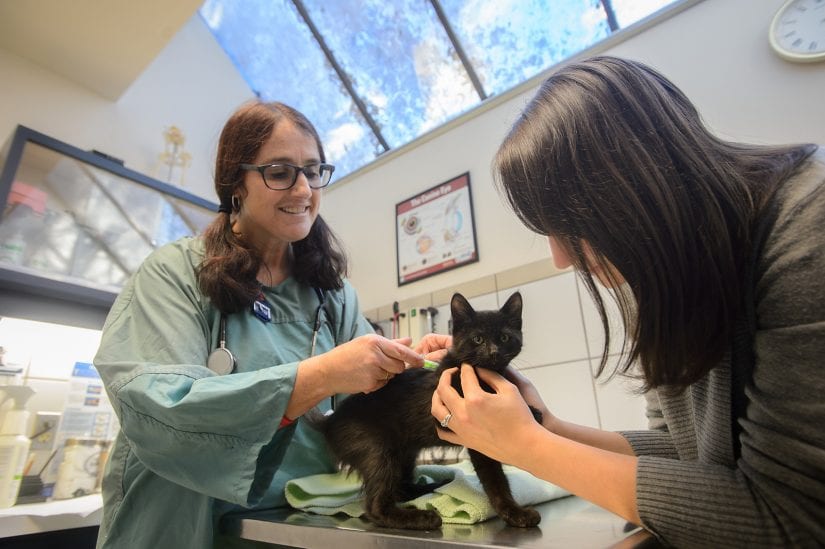 Be sure to ask about:
Vaccines
Deworming and parasite prevention
Basic care – feeding, training, exercise
Spaying/neutering
Permanent ID such as microchip
Future health needs and monitoring