Most antifreeze is made from ethylene glycol. Ethylene glycol-based antifreeze tastes sweet but is highly toxic to both humans and animals. To help protect pets, wildlife and children, the provincial government passed a regulation that requires the addition of a bittering agent to all antifreeze sold at the consumer level in British Columbia. The regulation, the first of its kind in Canada, took effect in 2011.
While a bittering agent may make antifreeze less appealing, ethylene glycol is still harmful, even in small amounts. Consumers should be encouraged to use antifreeze made from propylene glycol instead. Propylene glycol-based antifreeze is slightly more expensive, but is considered non-toxic to pets and wildlife.
Antifreeze facts
Antifreeze is the brightly coloured liquid that is poured into radiators and circulates through engines to keep them operating at safe temperatures.
All cars, trucks, buses and farm tractors use antifreeze to help prevent their engines from freezing over in the winter and overheating in the summer.
Conventional antifreeze contains ethylene glycol, which is very poisonous to people and animals.
Even in the smallest amounts, antifreeze can have a very harmful and often fatal effect on your pet. A single teaspoon will kill a cat and a few tablespoons are enough to kill a medium-sized dog.
Antifreeze leaks from automobiles and is spilled in garages and onto pavement due to careless fluid changes.
In some instances, antifreeze has been used to deliberately poison animals as an act of cruelty.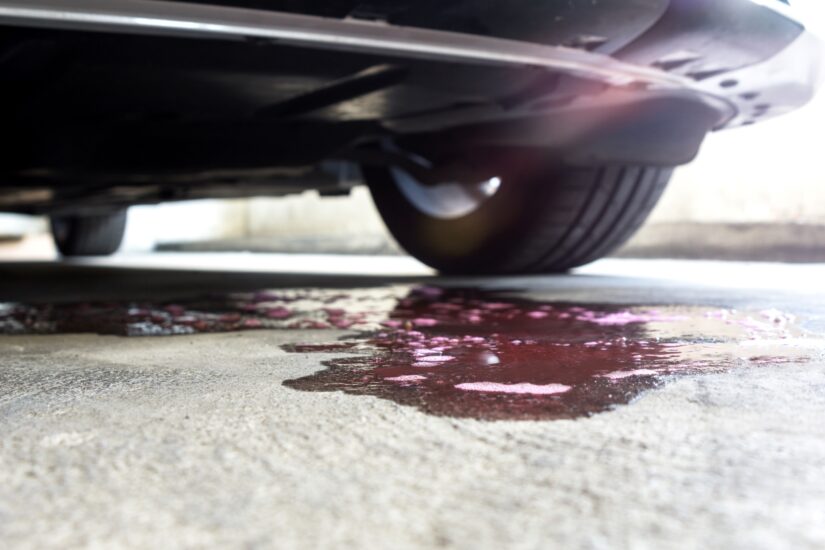 What do I do if my pet consumes antifreeze?
Animals who have ingested antifreeze go through two stages of symptoms. If untreated, death from kidney failure will occur within days.
If you suspect your animal has ingested antifreeze, seek veterinary aid immediately. YOUR PET WILL NOT RECOVER ON THEIR OWN. Time is critical as within minutes your pet will begin to experience kidney damage. Learn what to do if your pet has consumed antifreeze.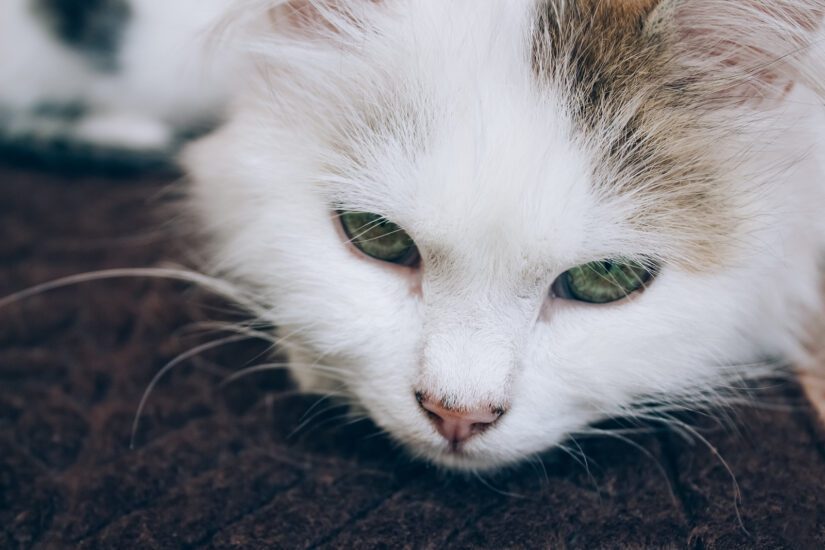 Use animal-friendly antifreeze
Fortunately, there is a less toxic alternative to the ethylene glycol-based antifreeze that is most commonly used. Animal-friendly antifreeze contains propylene glycol and is anti-corrosive, biodegradable and recyclable. This makes it a better choice for the safety of pets and wildlife, personal health, vehicle engine protection and the environment. It may cost a few dollars more but it could save lives. Make the switch today!
Customers can request pet-friendly propylene glycol antifreeze from their automotive service centre or purchase it separately and ask that their auto centre to install the product.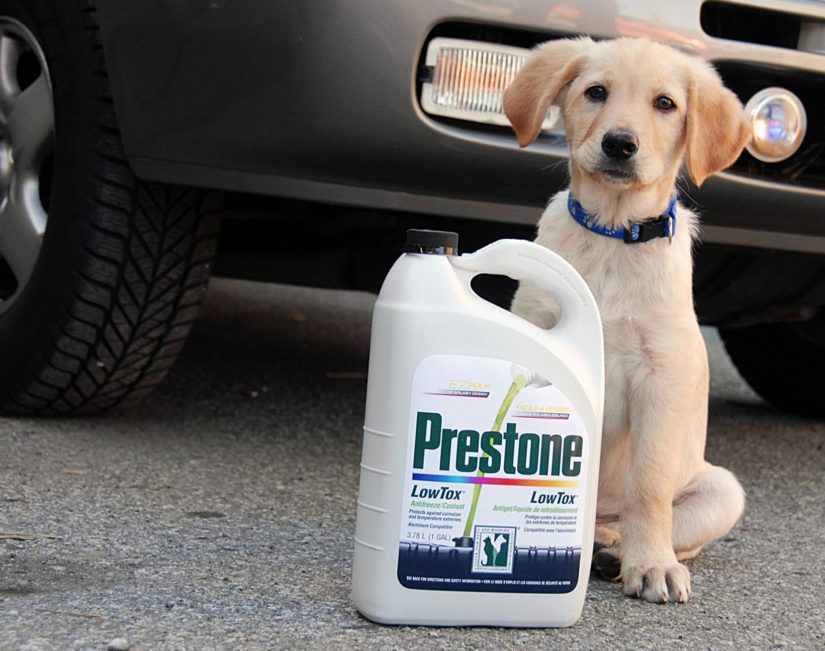 What can I do to help?
Mop up spills and dispose of antifreeze properly.
Take used ethylene glycol or propylene glycol antifreeze to an auto centre that recycles antifreeze.
Never pour any used antifreeze (ethylene glycol or propylene glycol) down storm drains, sinks, toilets or on the ground. B.C. has a network of collection facilities that accept used antifreeze (ethylene glycol and propylene glycol), oil, oil filters and oil and antifreeze containers at no charge. Visit the B.C. Used Oil Management Association website to find a location near you or contact the Recycling Council of B.C. at 1-800-667-4321 for a list of outlets.
Find out more about cold weather pet safety and how to keep your furry family members safe during cold weather.