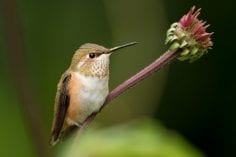 The 2018 annual Wildlife-In-Focus photography contest runs July 15 to September 15, 2018. Funds raised go towards food and medical care of wildlife in need at the BC SPCA's Wild ARC, which cares for more than 3,000 injured and orphaned wild animals a year.
Plus, your photos could be featured on BC SPCA merchandise, education brochures, advocacy campaigns, Facebook posts, posters, web pages, and more!
Not a photographer? You can still participate in the contest by voting for your favourite entries.

Photo Credit: Colin Franks