---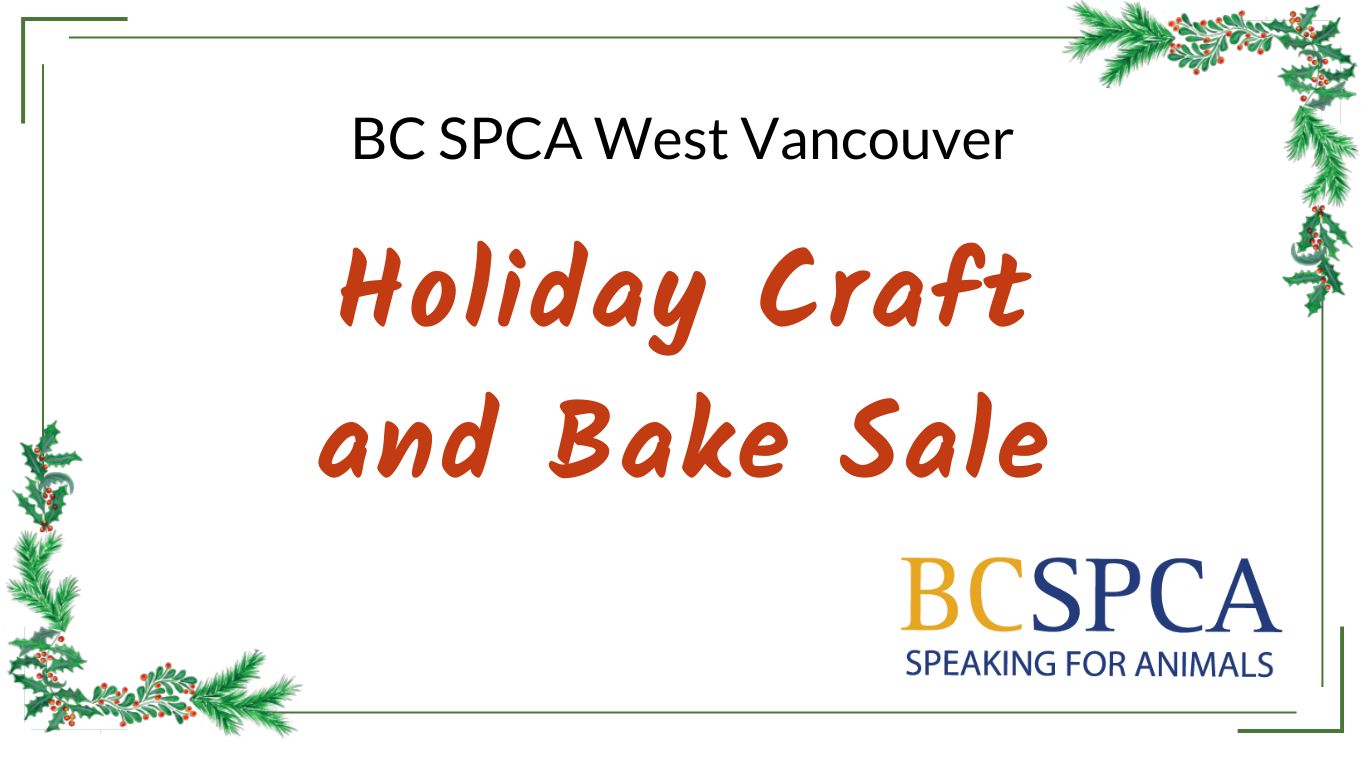 BC SPCA West Vancouver is hosting our Annual Christmas Craft & Bake Sale!
We will have an amazing collection of handmade crafts, homemade baked goods and other treats available for purchase with 100% of the proceeds going to the care of the animals in our shelter.
Santa Claus is taking time out from his busy schedule to pose for pictures with you and your pets. Minimum $10.00 donation.
There will be lots of fabulous gifts available to make your Christmas shopping list complete.
All proceeds from this event support neglected, abused and abandoned animals across our community.
*Additional parking can be found across the train tracks (via 13th Street).
Can't make it? Please consider making a donation
Sign up to get local event & fundraiser updates.