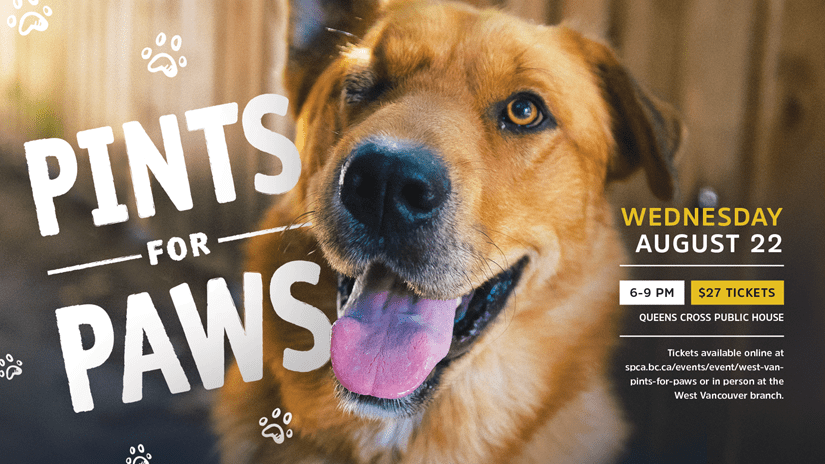 Come and enjoy an entertaining evening of food, games and live music. There will be silent auction items to bid on, games, a toonie toss and live music by djveronica.com.
Tickets include a burger (vegetarian, vegan or fish) and a drink (wine, beer or pop). Event starts at 6:00 p.m.
Event Location: Queens Cross Public House, 2989 Lonsdale Avenue, North Vancouver.
Come and support the animals in the north shore community. All proceeds come back to help the animals in care of the BC SPCA West Vancouver Branch.
For more information please contact the BC SPCA West Vancouver Branch at 604-922-4622 or wvan@spca.bc.ca.
Can't make it? Don't miss the next one  –  sign up to get local event & fundraiser updates.