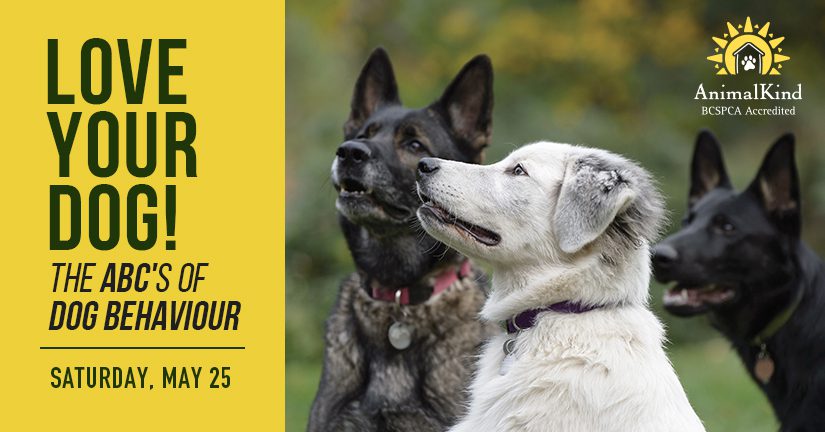 Love your dog! The ABC's of Dog Behaviour
Join us on May 25, 2019
BC SPCA Surrey Education & Adoption Centre
16748 50 Ave, Surrey
On Saturday, May 25, please join us for a two-hour information session on how guardians can achieve their training goals and build a positive relationship with their dog. Presented by Bonnie Hartney of Ocean Park Dog Training, the workshop will cover:
The most effective methods for training your dog
How dogs communicate with us
Fun ways for you and your dog to learn together
Note: this class is designed for dog guardians – please leave your furry best friends at home.
Bonnie is one of the first dog training professionals in B.C. to become accredited by the BC SPCA AnimalKind Accreditation program, and is a graduate of the world renowned Academy for Dog Trainers. She has been volunteering for the BC SPCA and helping shelter dogs for over 16 years. Get more information about AnimalKind Dog Training.
All proceeds support neglected, abused, and abandoned animals in the care of the BC SPCA Surrey Education and Adoption Centre.
For any inquiries, please contact the branch at (604) 574-1711 or email surrey@spca.bc.ca.

Can't make it? Don't miss the next one  – sign up to get local event & fundraiser updates.