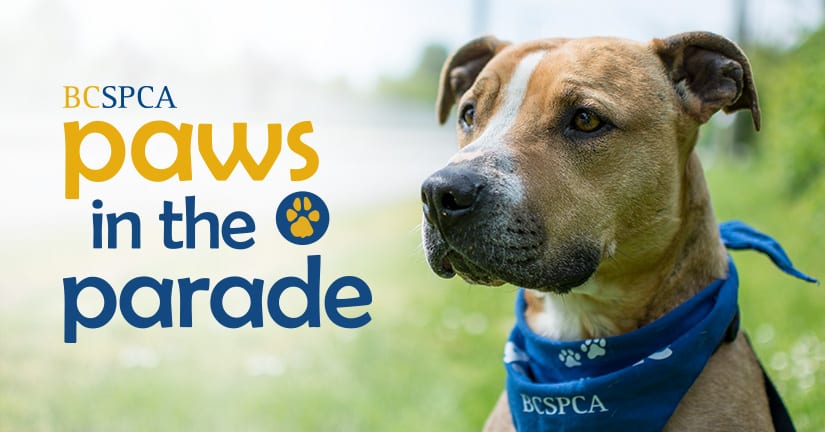 Paws in the Parade
Join us on September 8, 2018
Blackburn Park
681 10 Ave SW,
Salmon Arm, BC
Register today for the Paws in the Parade taking place in Blackburn Park in Salmon Arm on Saturday, September 8th! Bring your dog and a friend to walk along in the parade. This will be a great opportunity you won't want to miss to help our local animals. There will be refreshments, games and prizes before the parade starts.
Registration is free if you help by fundraising. Otherwise, it will be a minimum of $25 per person to join the parade. Please download a pledge form and bring all funds to the event. Gather family and friends and get active to support the animals – there will be prizes for those collecting the most pledges!
The first annual Paws in the Parade walkathon will replace Paws for a Cause. It is an important fundraiser supporting the animals in the Shuswap area and we appreciate any fundraising you can do to help the animals even more!
All funds stay local to help animals at the BC SPCA Shuswap Branch.
For any inquiries, please contact 250-832-7376 or shuswap@spca.bc.ca
Gold Sponsors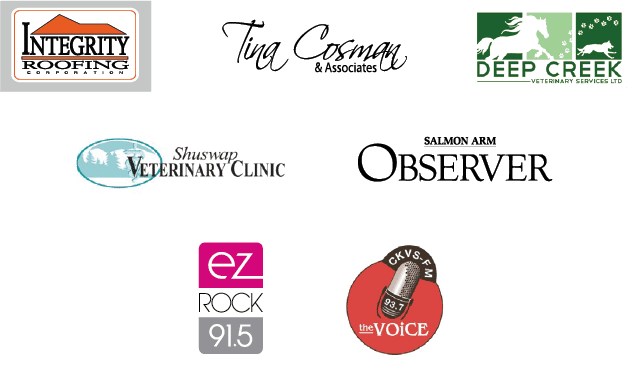 Silver Sponsor

Can't make it? Don't miss the next one  – sign up to get local event & fundraiser updates.