Join us on Sunday, June 17 for a Father's Day Garden Party Tour. All proceeds from the event will support the BC SPCA's Wild ARC and the Urban Wildlife Stewardship Society (UWSS) for local wildlife care, wildlife research and veterinary services.
Father's Day Garden Party Tour
Sunday, June 17
11:00 a.m to 5:00 p.m.
Oak Bay, B.C.
Tickets $25, free for children under 12 accompanied by adult
For ticketing inquiries, please contact info@uwss.ca.
What's Included:
Eight lovely Oak Bay gardens – featuring a wide variety of styles – English, urban, wild, native, low maintenance, large and expansive, small and cozy.
Afternoon Tea served 11 a.m. to 5 p.m. at the Windsor Pavilion.
Silent Ballot Auction at the pavilion with lots of great prizes – don't miss out!
UWSS and Wild ARC representatives will be at the pavilion to answer questions and share information.
Alternative plant sale – a selection of drought and deer-resistant plants will be on sale at the pavilion
Master gardeners will be on site to answer plant related questions and share ideas throughout the tour at the pavilion.
Please, think of the environment and consider cycling or carpooling on your tour. The route is cycle-friendly and parking is available.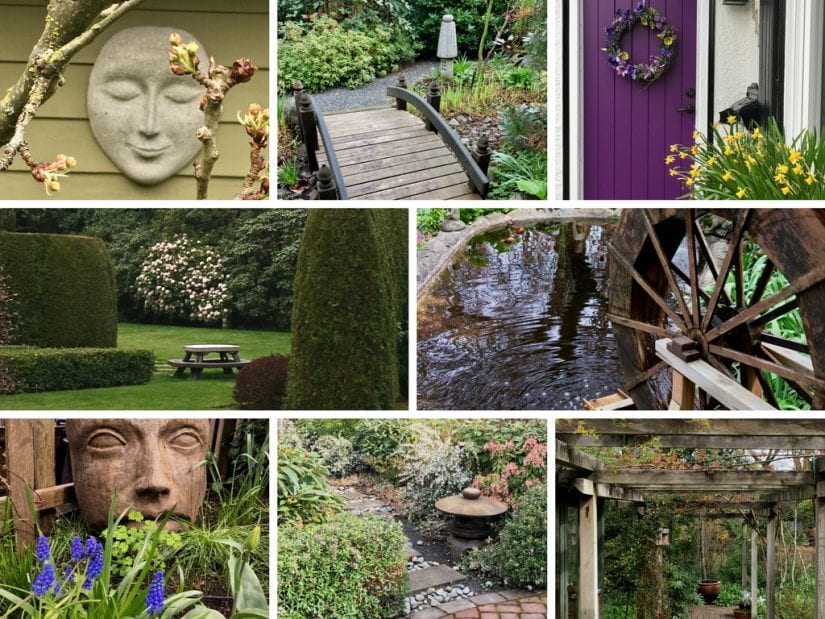 Cash sale tickets
Tickets will also be available for sale at the following locations:
BC SPCA Victoria Branch – 3150 Napier Lane
Ivy Bookstore – 2188 Oak Bay Avenue
GardenWorks Oak Bay – 1916 Oak Bay Avenue
Thorn & Thistle Flower Shop – 713 St. Patrick Street
For ticketing inquiries, please contact info@uwss.ca.

Silent Ballot Auction
Items generously provided by: A Pet's Life, Absolute Therapy, Belfry Theatre, Bespoke Design Ltd., Bosley's, BoulderHouse Climbing, Capital Iron, Cedar Hill Golf Club, Cherry Point Estate Wines, Clipper Vacations, Cold Comfort, Cook's Day Off, CVS Tours, Dermal Integrity, Eagle Wing Whale & Wildlife Tours, Float House Victoria, GardenWorks Oak Bay, Good Things Consignments, Harbour Air, Marina Restaurant, Mesa Familiar, Murchie's Fine Tea & Coffee, Oak Bay Beach Hotel, Oak Bay Bicycles, Oak Bay Pet Clinic, Oak Bay Recreation Center, Oaklands Veterinary Hospital, Ottavio Italian Bakery & Delicatessen, Padella Kitchen + Wine, The Parkside Spa, Penny Farthing Public House, Prestige Carwash & Auto Detailing, Red Hot Swing Dance, Royal & McPherson Theatre Society, Russell Books, Save-On-Foods, Side Street Studio, Silk Road Tea, Stage Wine Bar, Vessel liquor store, Victoria Butterfly Gardens, Victoria Distillers, Victoria Royals hockey team, Westcoasters BC, Western Speedway, Wildwood Outdoor Living Centre at Canor Nursery, and Windsor Café.
We also thank the following businesses for their support of the event:
MOSI Bakery, Café & Gelateria
Portofino Bakery
Serious Coffee