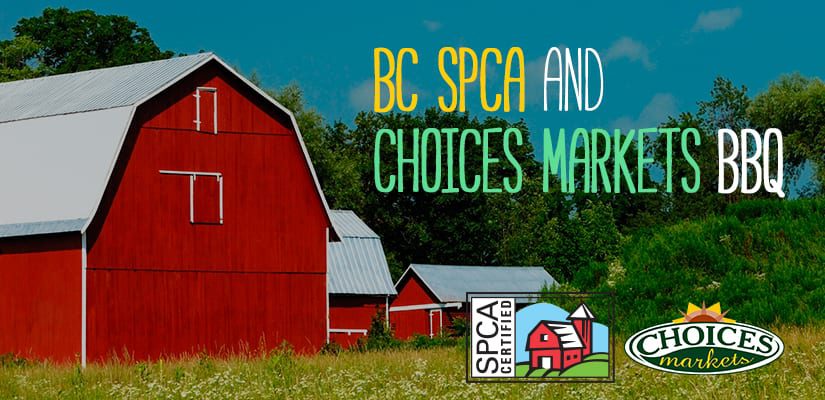 Join us for the BC SPCA and Choices Markets BBQ in support of the BC SPCA Surrey Education and Adoption Centre.
This event will include BC SPCA Certified food, veggie burgers, popcorn, children's performers: a Mermaid, face painter, and more!
All BC SPCA certified products (higher welfare standards for farm animals) will be on sale at Choices Markets (South Surrey) that day! Find out more about Certified Products.
Although the event is free, donations are greatly appreciated and support animals in care of the BC SPCA Surrey Branch.
For more information, please contact the Surrey branch at 604-574-1711 or email surrey@spca.bc.ca.
Can't make it? Don't miss the next one  – sign up to get local event & fundraiser updates.