WILDFIRE ALERT
Yes, I'm making a loving gift to keep animals safe from wildfires!
As wildfires continue to threaten our communities, the needs of evacuating animals and their families have only grown.
Since a state of emergency was declared in parts of British Columbia, the BC SPCA Animal Protection team has had boots on the ground, extending helping hands to over a hundred animals, each with their own unique story of survival and resilience.
With your generous support we can continue to rescue and care for these animals, while providing supplies and other assistance to affected families.
The BC SPCA Animal Helpline is ringing non-stop and we've already provided over 100 animals with emergency boarding as far, with that number expected to continue rising. If you or anyone you know needs help right now, please contact us.
It looks like a long road ahead, but we have hope that our caring community of animal lovers will do everything they can to keep more animals safe in a wildfire emergency.
You are an important part of that.
After multiple years of responding to wildfire emergencies, our community of staff, volunteers and supporters are well prepared. Whether it's rescuing animals in danger behind fire lines; ensuring evacuated pets get the love and attention they need while separated from their family; or providing whatever they can to support the efforts of people on the ground.
The situation develops, with your kind help we will continue to respond where we can to support our affected communities.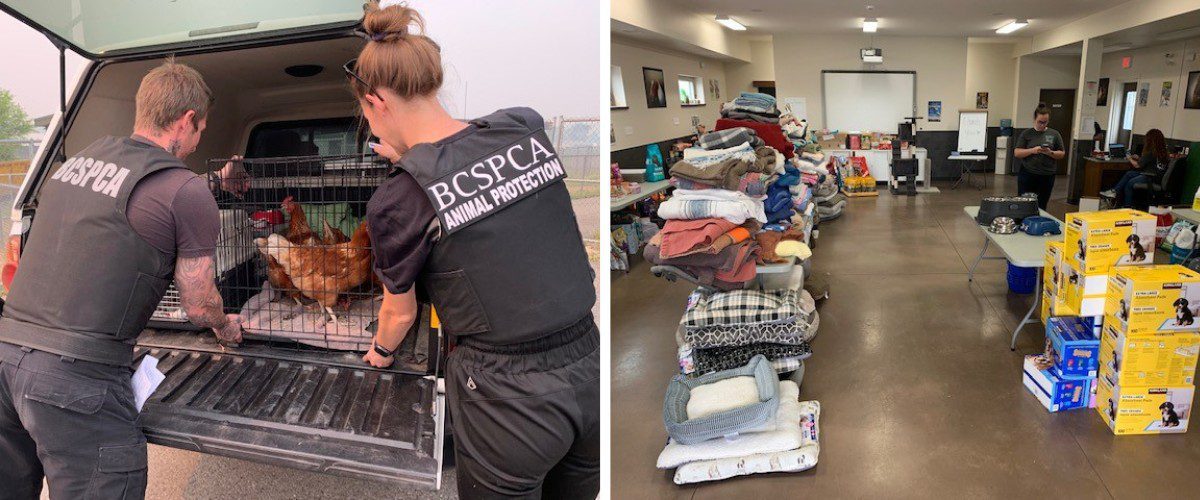 We don't know what lies ahead, but our teams are already mobilizing with your caring support by their side.
Thank you for being part of this compassionate community. At times like this we rely on kindness from people like you.
In the amazing & extraordinary event that donations exceed the immediate need for this emergency, funds will go to the next greatest need.