COVID-19 EMERGENCY ALERT
As we all go through this unprecedented upheaval in our lives - the animals still need us. Now more than ever we need to be there to investigate cruelty and help vulnerable animals (and their humans!).
Inspired by how communities are coming together to protect their most vulnerable, two donors have offered up to $65,000 to match your gifts today. The BC SPCA has been declared an essential service, which means we can continue to report for work to care for the animals in our shelters. We know our communities need more, but it isn't possible without your kind help.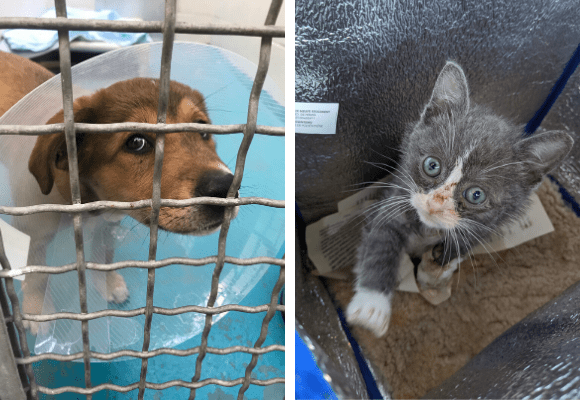 Your generous donations can do more than ever as we battle this pandemic together.
Give shelter to the animals of those fleeing domestic violence or hospitalized due to COVID-19.
Safely adapt and expand our pet foodbank services to meet growing demand.
Provide emergency equipment to keep Animal Protection Officers, shelter staff and volunteers, and animals safe during the pandemic.
Your help is urgently needed. Please donate now to make sure abused, abandoned and COVID-19 affected animals aren't forgotten during this crisis.
Thank you for your big hearted loyalty to the animals!