Warning!
This donation form is in testing mode. If you're trying to make a donation and this message appears, email our donations team at
donations@spca.bc.ca
.
EMERGENCY ALERT
This was a rescue like no other the BC SPCA has ever attempted. A team from across British Columbia joining together to save 10 Husky-Malamutes from starving outside in the freezing temperatures.
The dogs' guardian was hospitalized for an indeterminate amount of time and with no one else around to care for the dogs, they were left alone. Each dog was tethered and only able to move a few metres from their simple wooden shelter, with no food and just snow to stay hydrated.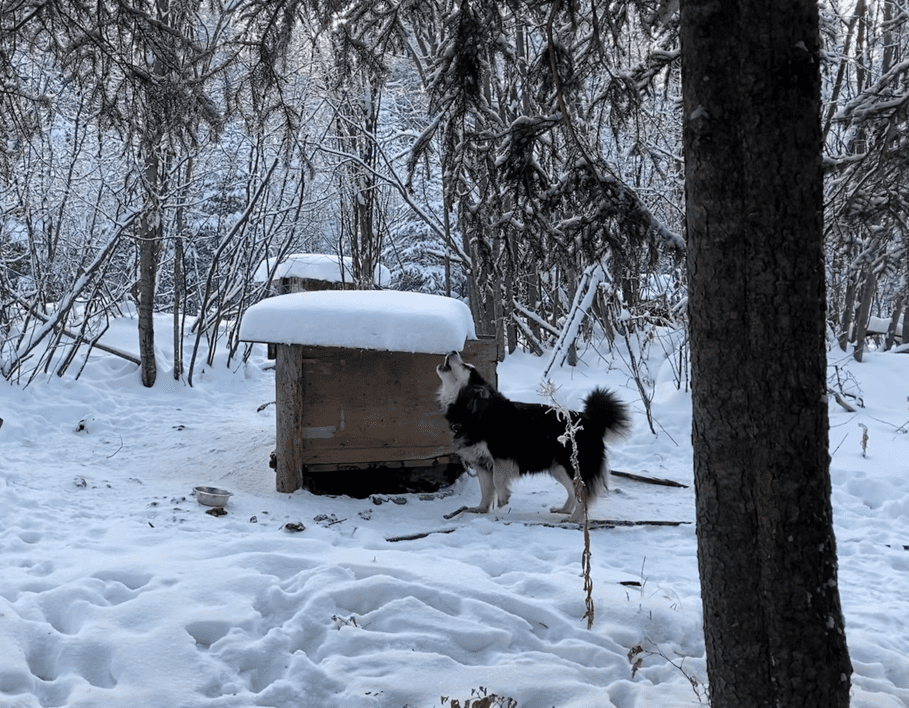 Thankfully the local RCMP got in touch and a BC SPCA Animal Protection Officer spent a week staying as close as possible to the dogs, going to the property daily to give them food and water. He said, "The first day I got there they hadn't had food for five days. It was really bad. They were barking so loudly when I got to the gate, it was almost like they were shouting for help. It was very sad."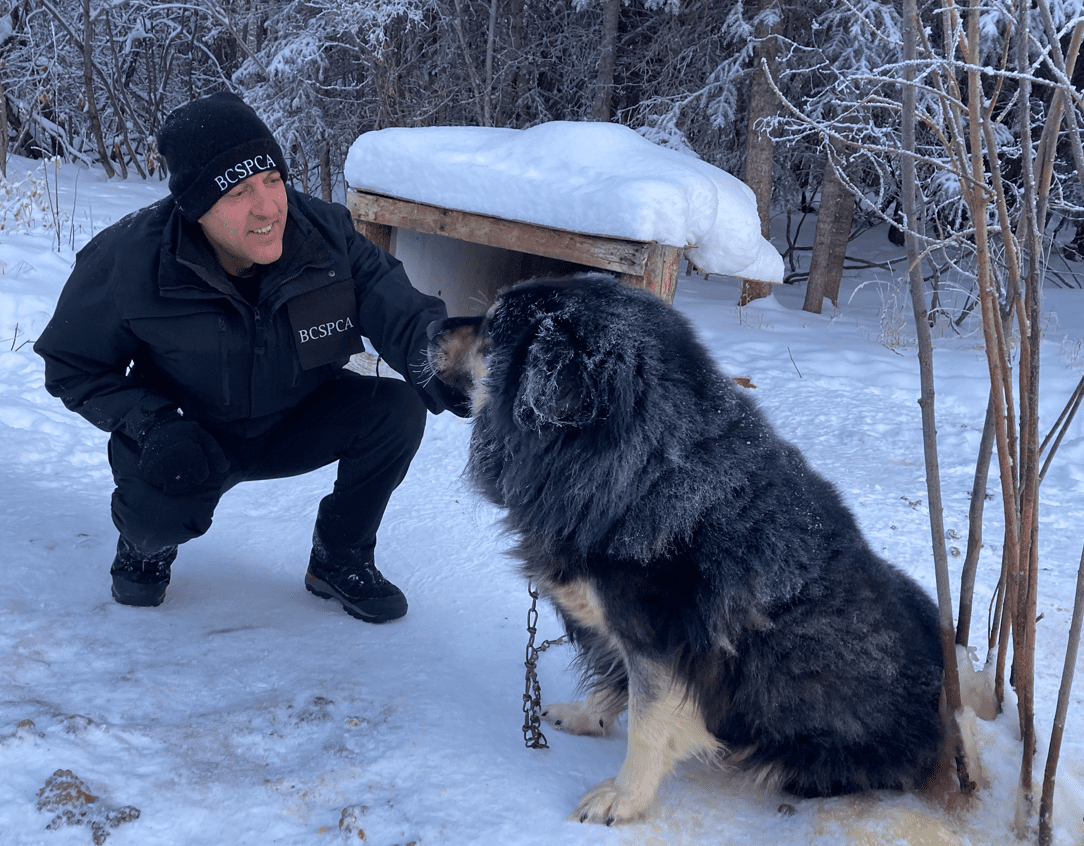 Unable to return home, their owner made the selfless decision to sign the dogs over to us, to make sure they would never be left alone again.
It's not easy to get 10 very large dogs to safety from such a remote area in winter. It soon became clear the best option was to fly them south on a cargo plane.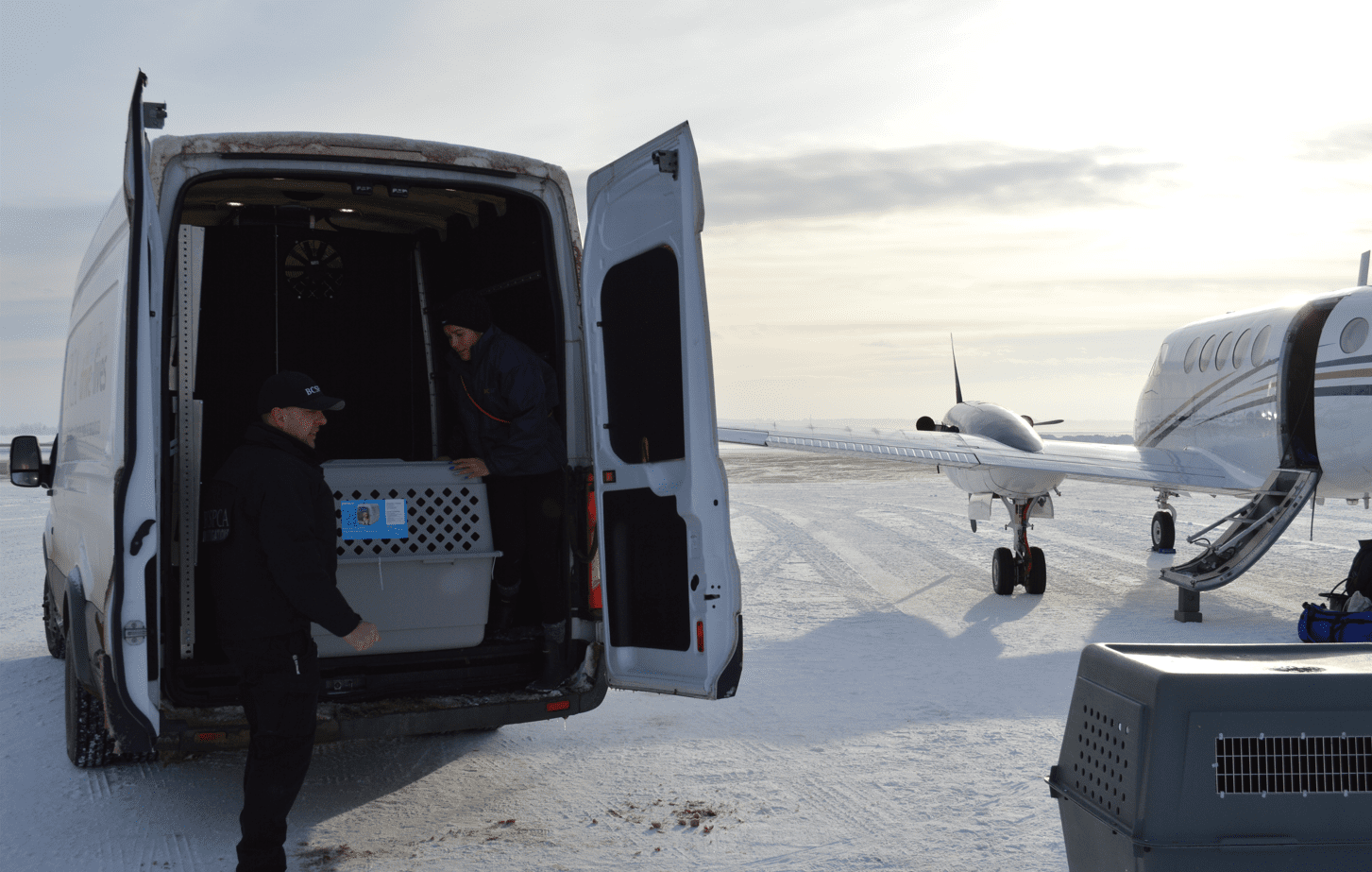 These pups had little hope before, but now they are safe, warm and fed, thanks to love like yours. They have so much love to give, please consider sharing yours with them today.
This rescue had many parts and many wonderful people involved at every turn From the local community to our Animal Protection team, from the two pilots to the airport staff and the most crucial part of all, YOU.
You are the key, because your kindness makes it all possible.