Ruby Victoria Chamberlain
October 3, 1920 – September 15, 2017
Ruby Chamberlain (nee Baker) was born in Minto, O.N. At age three she and her mother took a train to Alberta, where she lived until 1946. From there, sh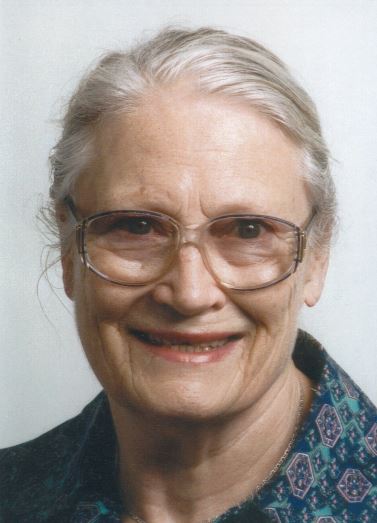 e and her daughter moved to Vancouver, B.C., a place Ruby dreamed she would live one day.
Ruby was described by her granddaughter as a 'cat whisperer'. Spike, her granddaughter's cat,  a 15 pound, 32 inch Tabby, who normally kept "intruders" at a polite distance, was in Ruby's lap, and following her around the house, within an hour of meeting her!  Ruby's granddaughter explains, "Gramma's love shone true and bright and Spike, like many other cats, responded in kind."
Though Ruby had a deep connection to cats, she loved all animals, wild and domestic. She also generously donated to several Animal Charities who rescued abused and neglected creatures, including her great support of The BC SPCA.
Ruby was a deeply intelligent woman who loved to educate her loved ones in the beauty of nature and its conservation. In her career as a counselor working for the Unemployment Insurance Department of the Federal Government, Ruby helped many people find careers that suited them. Many of those she assisted became personal friends, grateful for her hand in their livelihoods. Ruby retired at 64, living in the West End with her husband of 51 years, David.
She had two children, five grandchildren (one of whom predeceased her) and five great grandchildren. She passed just shy of her 97th birthday.
Ruby is loved and missed by all who knew her.