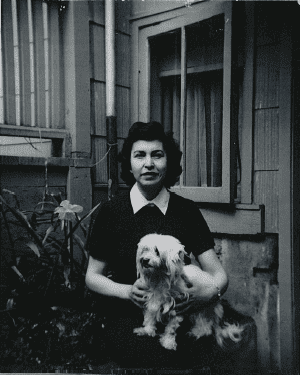 Marie Mercredi truly believed that "until one has loved an animal a part of one's soul remains unawakened." In life she cared for all creatures, great and small, that graced her life and home. She loved both wild and domestic animals in her neighbourhood, giving care whenever needed. She believed that the role of the BC SPCA was a noble one, to look out for the creatures who cannot protect themselves.
Marie was blessed in life with the companionship of numerous pets, especially her beloved rescue dog Jordi for whom she cared for 17 years. She believed that "dogs have a way of finding the people who need them, filling an emptiness we don't even know we have."
In her passing it was Marie's wish to leave a legacy that will allow the BC SPCA to continue to carry on its mission. To that end she hoped her legacy would help the BC SPCA care for and assist those animals who search for their forever homes and families. Thank you, Marie, for speaking for the ones who cannot speak for themselves.