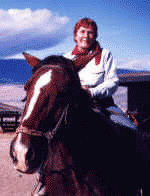 Marian had a lifelong passion for wildlife and her beloved family pets. She treasured her cat Mignon and even her neighbour raccoons and skunks who made their home under her house! Her generosity and compassion extended to the many charities that Marian supported in the lower mainland including the BC SPCA, Wildlife Rescue, Fur-Bearer Defenders and the World Wildlife Fund.
An avid outdoor adventurer Marian's hobbies reflected her love of animals as the highlights of her hiking, cycling and horseback riding trips was the wildlife she spotted along the way.
Marian's generous legacy to the BC SPCA will allow them to continue their work so that many homeless animals can once again find loving homes with kind and loving guardians.
Marian will be greatly missed by her two sons, Terry and Kevin in whom she instilled a love for animals and a deep respect for nature.