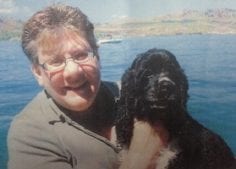 Lori was a kind and caring person. Her zest for life and love of people led her to the health care profession. For 25 years, she embraced her duties with love and passion. Throughout her career she touched the lives of hundreds of people.
Lori loved her friends and loved being a friend. Family was most important to her. She adored her three nephews and made special occasions, extra special. Her love and dedication to Joey, her three-year-old Cocker Spaniel, was truly an inspiration. She will be greatly missed by all who had the joy of knowing her.
In her final wishes, Lori remembered the animals in her community and left a gift that will continue to enhance the quality of lives for animals in the Vernon area.