Animals of all shapes, sizes and colours found a true friend in Linda Buckley. A glimpse into her backyard revealed a variety of critters, including a menagerie of birds: picture an array of finches, sparrows, robins, juncos, chickadees, flickers and hummingbirds!  Word had apparently gotten around that there was always a warm welcome to be found at Linda's.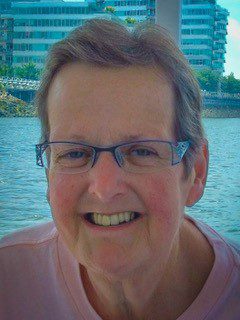 Over the years, Linda also rescued and adopted a variety of dogs – there were Cheeky, Velvet, Bonnie and Taffy, just to name a few–and a collection of cats: Mr. Wong, KoKo, Maggie and Snuggles.  Linda loved them all.
Linda had a huge heart for animals and exhibited it in a number of important ways.  For many years, she faithfully donated to the BC SPCA.  Though she has sadly passed away, she did not do so without remembering her animal friends.  Her kindness shone through in her will, which contained a very generous bequest to the BC SPCA.
Charlie's Pet Food Bank was very special to Linda.  For many years, she supported and appreciated the uniqueness of this organization.  She felt strongly that vulnerable animals whose owners were not able to pay for pet services should benefit from the support Charlie's provides. She loved that, with Charlie's, owners could enjoy the peace of mind that comes with knowing they are able to take care of their animals.
Around Christmastime, Linda was always inspired to create extra special gifts for the animals.  She sewed hundreds of distinctive pillows for cats and small dogs, which were donated to the Downtown Eastside community.  What lucky dogs and cats to be able to receive a comfy pillow bed, crafted with love, from Linda Buckley!
Over many years, Linda collected an abundance of food and treats for animals, and her house became a virtual storage locker of food donations from her friends.  No animal was going to go hungry if Linda could help it!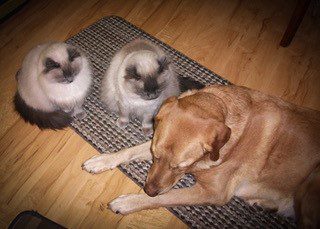 Linda went above and beyond with demonstrating a lifelong commitment to the care and wellbeing of animals –particularly vulnerable ones.  Her love for her four-legged, furry and feathered friends, and her passion for their health and well-being, defined her.  What an incredible gift – wellness, health, food and comfort – for those who cannot speak for themselves.  She, and her passion for supporting the animal community – will be greatly missed. Thank you so much, Linda, for spending so many years caring for the animals, and for becoming a Forever Guardian with the BC SPCA.