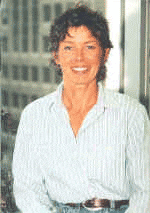 Alyce Thomas lived in BC all her life, preferring the Okanagan lakes, rivers, and country living, to her native home in North Vancouver. She made her life long career as a Legal Assistant, and moved to Kelowna in her 20's, never looking back. Later, she dreamed of living in her beloved Christian Valley, on the Kettle River, where she spent time whenever she could get away. She was well on her way, taking a leap of faith by starting her own "portable" business as a Court Transcriber.
Alyce truly loved nature, and enjoyed a very active life – fishing (catch and release only!), camping, golf, cross country skiing, squash, tennis, and horseback riding, to name a few. Her talent for singing and playing the guitar brightened many a festive event in the lives of her family and friends. She adored her Retriever, Spud, who she adopted as a puppy from the SPCA. They were inseparable, and Spud lived a full, happy life. Alyce befriended the neighbourhood cats, dogs, and wildlife – one, a long time resident in her back yard, Tuffy the Squirrel. Tuffy gave birth to several families while she lived there, and earned every letter of her name.
Alyce had infinite compassion for all God's creatures. They sensed this, and came to trust her gentle voice and hands. She loved to feed the wild rabbits, attract hummingbirds, and spot deer in the winter. Shortly before the illness that took her life too soon, she befriended two horses. They listened for her every morning as she jogged up the hill, and waited by the fence. She would pick the alfalfa they couldn't reach and give them a treat. In her will, Alyce lovingly wished to help protect, love, and care for the innocent ones, who have no voice.