Tito was surrendered to the BC SPCA North Cariboo District Branch in Prince George on October 23, 2007 when he was about a year old.
His behaviour assessment showed that this enthusiastic American bulldog needed an active, experienced, adult household where he could have lots of time for exercise and outings. He would also get anxious when alone, so he needed guardians who could help him work through that.
He stood out at the shelter to a special adopter, who simply couldn't leave without him. Here is the story of his happy life, sent to us by his forever family.
Happiness was the almost 12 years of unconditional love and joy my sweet pup gave me.
I will never forget the day I found him at the BC SPCA in Prince George. He was by far the cutest dog in the kennel, but he was really hyper and whiny so I wasn't sure.
We left to head home and were driving out of the city when I decided I couldn't leave without him, so around we turned and brought him home with us that night. Best decision of my life!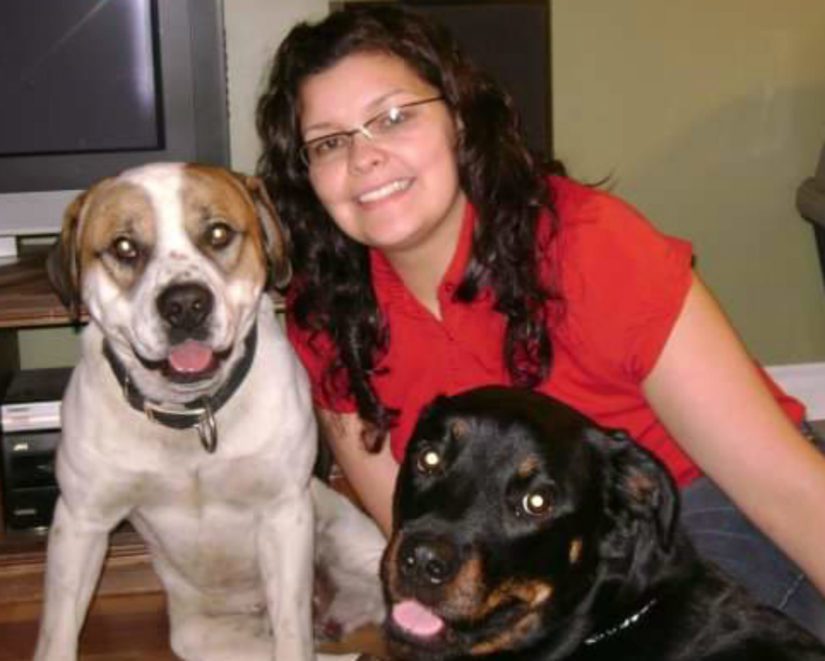 He was so tired on the two-hour ride home, but he refused to relax and just sleep. His head bobbed for at least half of the ride.
When we finally got home he met the alpha of the house, a rottie named Gracie, and they immediately hit it off. Unfortunately, due to health issues Gracie was only with us for a couple months after Tito came home.
For so many years we made great memories–hiking, camping, running, so many walks. 
He didn't bark for a couple of years, and then one day a park ranger knocked on the RV door and I thought Tito was going to go through the screen. That must have been when he decided we were his family and in need of protecting.
The first time he ever saw a black bear I thought he was going to jump out of the box of the truck. Luckily, he was harnessed in.
He didn't swim right away either, but again one day he did it, like he always had. Such a funny guy.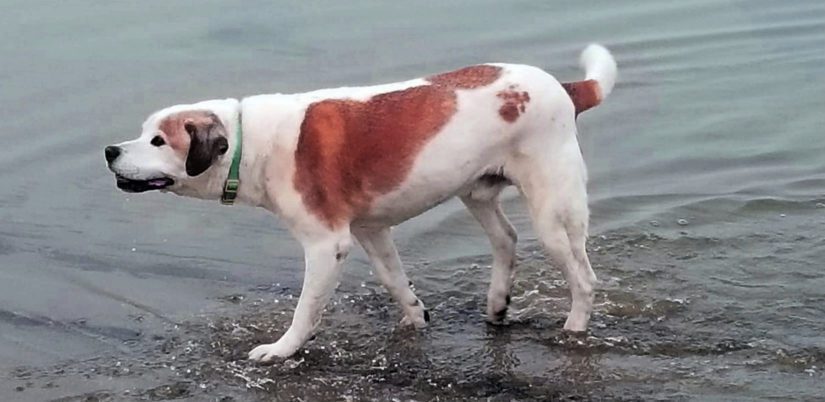 June 28, 2019, we had to say goodbye. I sat with him and rubbed behind his ears the entire time. I thanked him for the many years of joy he brought not only to my life, but to almost everyone he met. I reminded him that he will be very missed and I told him that I would see him again one day and finally like always, that I love him.
Often people ask me about Tito,  how he's doing, if he still gets lots of walks and so on. So, in case anyone is wondering, he had a great life, he was loved, he was happy and now he is at peace.
One day when I am ready I will be back at the BC SPCA to find the next love of my life!
We couldn't be happier to hear what a wonderful life Tito had with you. From the photos you sent us, we can tell he found the perfect forever home.
Thank you for making the decision to adopt. We'll see you again when you're ready for your next perfect match.
Have you adopted an animal from the BC SPCA and want to share your joy with others? Submit your adoption story!