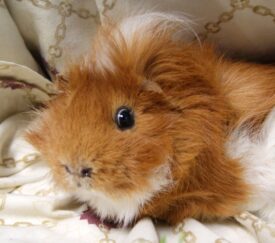 Timmy is a mixed breed guinea pig who was surrendered to the BC SPCA Abbotsford Community Animal Centre on August 5, 2020. He was two years old when his previous owners decided to surrender him to the BC SPCA, as they felt that he could have better care than what they could provide. That turned out to be a happy turn of events for Timmy, because just a few days later, someone wanted to take him home and cherish him.
Here is an update on Timmy from his loving forever mom:
Timmy came into my life on August 8, 2020.
The story started with my two adorable guinea pig nieces. I had them for a couple of days in my house due to extreme heat in my sister's apartment and as you may guess they won my heart.
The pandemic was a key component here, I was living by myself and I was heartbroken when my guinea pig nieces left my house. My sister saw how happy they made me so she decided I needed to become a guinea pig mom.
On August 7, she told me that I would have an early present (my birthday is in October) so she told me the next day we would be driving to Abbotsford to get the new member of my family. We went, we saw him and it was love at first sight.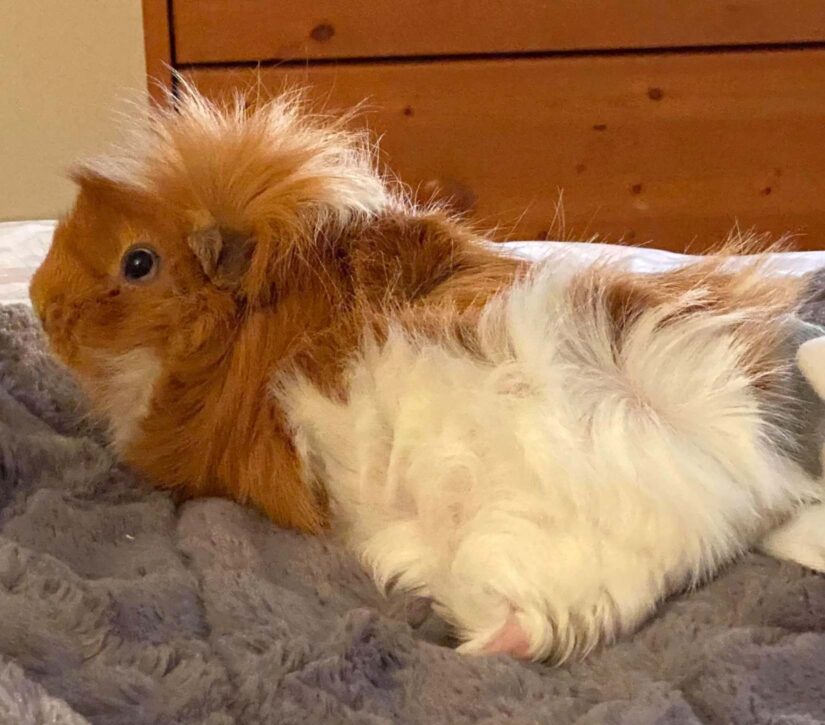 He was very scared at the beginning and I was, too. We were new to each other, but I knew how to take care of him, so I was just hoping for him to like me and to feel happy to be part of my family.
On the same day, my sister gifted me everything he needed to make him comfortable and seeing him "wheek" and sniff everything just made me love him more and more every second.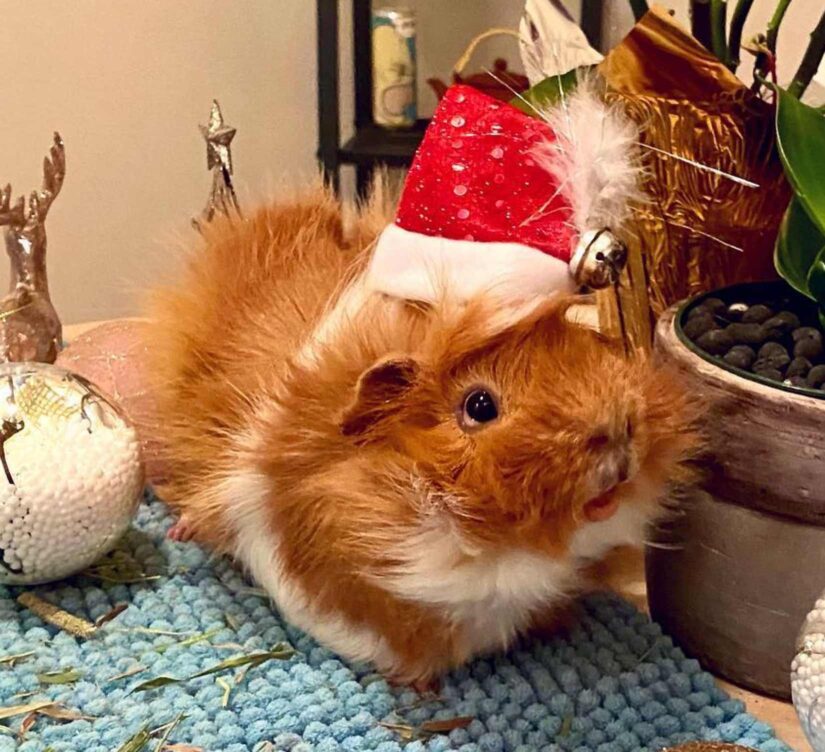 We have been together for a few months now and it's a challenge, I won't lie, to clean his house every morning and night, to groom him and to be on top of everything but also it has been very rewarding when he shows me little signs of love.
He calms me down when I'm stressed and he makes me happy when I feel down, he has made me more responsible, more caring and respectful about everyone's life as well. Now, when I go grocery shopping, I pay attention to buy cruelty-free products and am more careful with not just his food but mine as well.
I knew since the beginning that they live in herds, so the day I got him, I knew that I needed to get him a brother and the day after he came home, I went and got him one, but that's another story. Timmy and his brother Bobby are the best partners in crime and for me, they are my perfect, happy, healthy babies.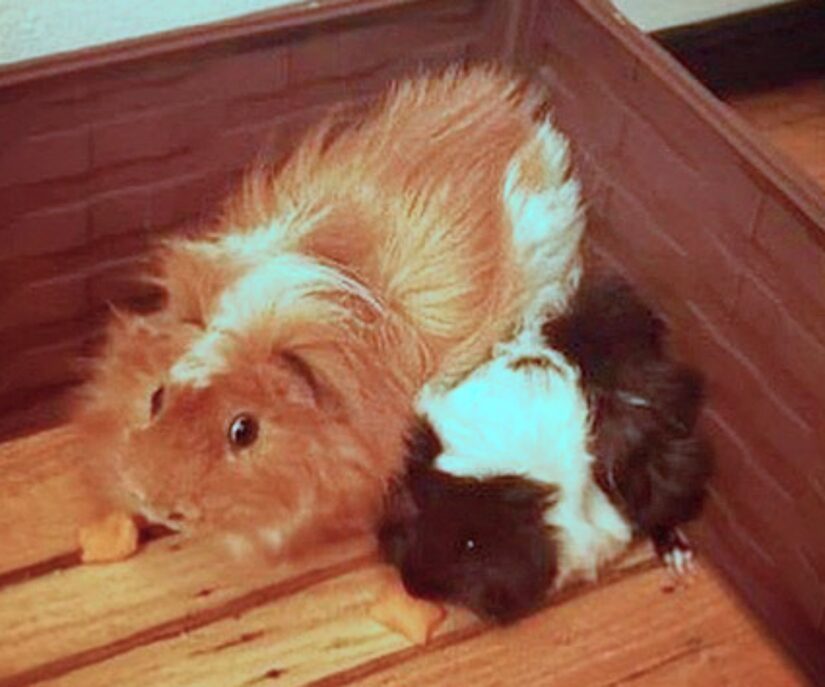 You express beautifully the rewards that come with becoming a pet guardian, and how loving an animal can change us.
We are so grateful that someone who takes the responsibility so seriously decided to adopt not one but two precious companion animals. Thank you so much. May Timmy and Bobby fill your life with joy for years to come.
Have you adopted an animal from the BC SPCA and want to share your joy with others? Submit your adoption story!