Many times, we get to enjoy our animals for most of their lives, and sometimes it's just for a short while.
In either case, we cannot deny the unbreakable bond we form with our canine companions during our time with them.
Brenda has been devoted to giving dogs in need the home they deserve, and has written to us to share the stories of two particular pooches she adopted over the last decade.
We adopted Teddy, a Husky mix, in February 2011 from the BC SPCA Burnaby Branch.
Teddy was approximately four months old when he and his sister were abandoned at a Pet Cetera. The people who took these two puppies there for boarding had given false identification information.
Though Teddy suffered from separation anxiety, he grew up to be the most amazing dog. For almost 10 years, he was my shadow.
We walked and hiked thousands of kilometres together—rain, snow or shine. Teddy loved to take the lead and explore trails, making sure to always keep me in sight.
Teddy slept on our bed or anywhere he liked. He had the run of the house, loved being outdoors (particularly on sunny days), but most of all loved being with people and most dogs. As he grew older, he became impatient with puppies who didn't give him his space.
Teddy wasn't vocal, unless he spotted wildlife… then, he would howl. Living in Port Moody, seeing wildlife isn't unusual. As wildlife—such as bears, coyotes, deer and the rare cougar—usually appear when it's dark or at sunrise, Teddy's howling from our open bedroom window was known to awaken our neighbours.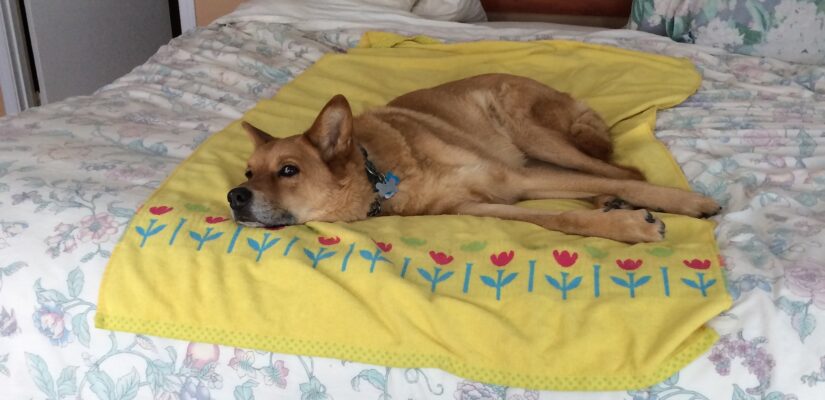 While out hiking, we crossed paths with bears on more than one occasion. I'm happy to report, even though we were once charged by a mama bear when we crossed paths, no one was ever injured.
Having to say goodbye to Teddy 11 days after he was diagnosed with lung cancer has been gut wrenching for us. It was heartbreaking for everyone in our neighbourhood. When he was diagnosed, two boys in the neighbourhood wrote him love letters letting him, and us, know how much he meant to them and how much they were going to miss him.
Prior to adopting Teddy, we adopted Buddy, an eight-and-a-half year old German Shepherd from the BC SPCA Vancouver Branch in April 2010.
Prior to being rescued by the BC SPCA, Buddy had spent his life indoors working as a guard dog in dark warehouses. When we adopted him, he had not been socialized, was very anxious and had a fear of daylight, the sound of whistles and the sound of crows.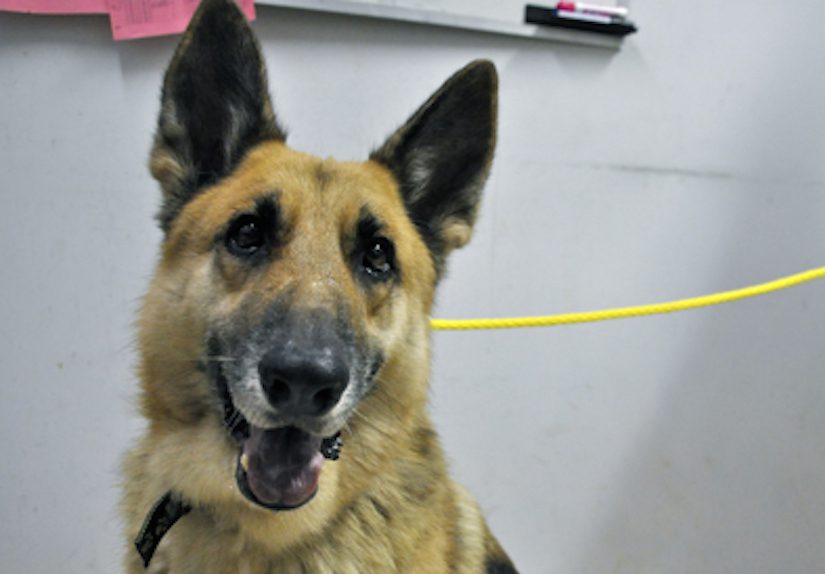 Buddy was so afraid of the daylight that we were unable to take him for a walk during the adoption process. We were allowed to adopt Buddy because we agreed to hire a trainer. We also had previous experience with German Shepherds.
Our first rescue dog was a German Shepherd puppy who had been surrendered to our vet by his owner. His right hind leg needed to be amputated at the hip due to an injury, but that's whole other story.
Long story short, after a few short months (with the help of a trainer), Buddy became a central part of our family. We were able to take him for walks and hikes on and off leash.
He became so attached to my husband that he would often bring Buddy to his job site. Buddy never ran off. Instead, he happily oversaw the folks working on the site.
Though Buddy's anxiety level subsided considerably, he never lost his fear of the sound of whistles, crows or thunder. Unfortunately, only 10 short months after becoming part of our family, Buddy developed a cough. He was diagnosed with terminal cancer and lived for only another five weeks.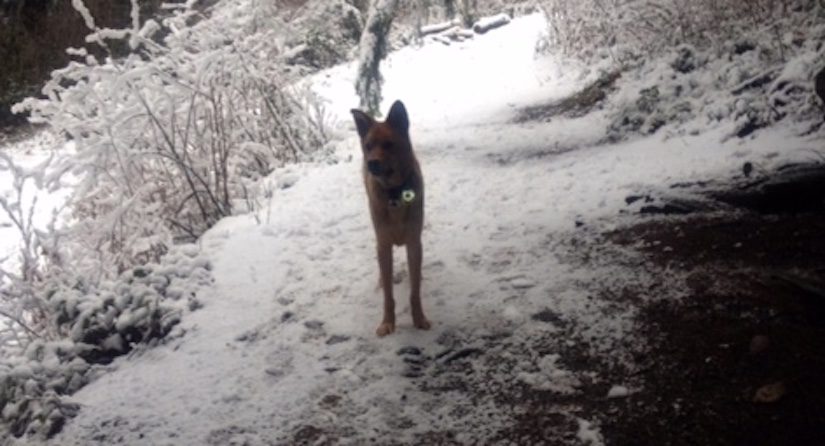 Even prior to adopting Teddy and Buddy, the BC SPCA played a positive role in my life. When I lived in the West End, my apartment rental didn't allow dogs. I found an easy fix by becoming a volunteer dog walker for the BC SPCA Vancouver Branch.
As we continue to search online every day, we hope to find our next forever dog soon!
Thank you, Brenda, for your loving tributes and your steadfast commitment to adopting dogs in need of a better life. Your support to the BC SPCA and rescuing canines is inspiring. Thank you for giving Teddy his forever home and Buddy his retirement home. Their stories are beautiful and each of them will always live on in your memory.
Have you adopted an animal from the BC SPCA and want to share your joy with others? Submit your adoption story!