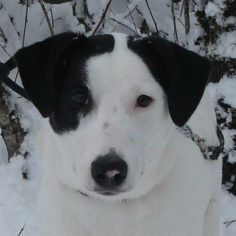 Sina, a beautiful, blue heeler and border collie mix, was born in the spring of 2006 into a litter of seven pups who were brought from Merritt to the BC SPCA Kamloops and District Branch. They and their mom were all adopted when the puppies were old enough.
Three months later, though, Sina was surrendered by her owner, because she was no longer wanted.
Young pups are so adorable and hard to resist, so we ask adopters to do their homework on breeds and caring for a dog, to ensure they're ready for the commitment that comes with adding a companion animal to our family.
Staff also take into account, the animal's personality and required lifestyle to try to ensure the best match, resulting in a forever home.
Sina's second chance at a happy home came shortly after her return to the shelter. Her forever family was ready for this "very, very active" girl, and took her home on January 10, 2007.
Sina became Stella, who lived a good, long life as a beloved member of a devoted family, with her very own bosom buddy. Her family wrote to us, in memory of their dear Stella:
We adopted Sina from the BC SPCA Maple Ridge Branch in January 2007.
On her adoption sheet, the surrender reason was "No longer wanted." Her assessment read, "This dog gets easily over excited. She needs a very, very active home due to breed/age. She is a sweet girl who will be awesome in the right home."
On the way home, we renamed our new dog Stella–a new name for a fresh beginning.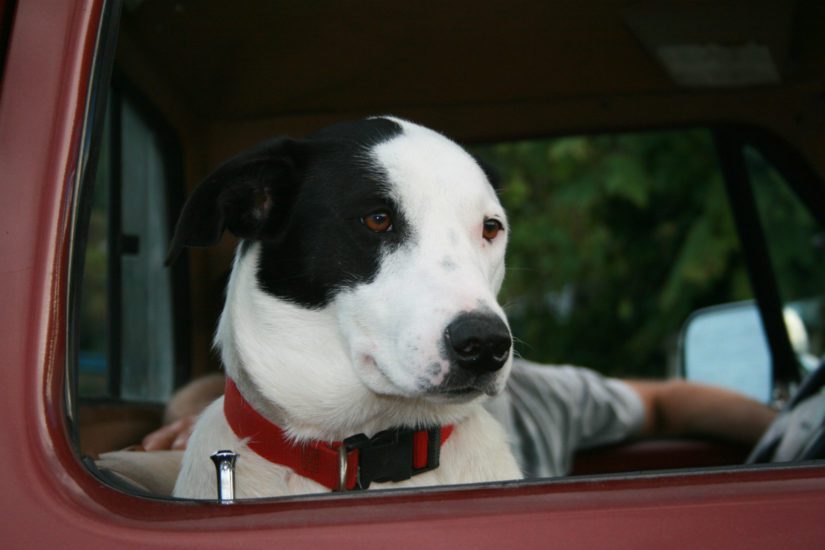 The BC SPCA's assessment was bang on. Stella was very exuberant and so sweet. We like to think we were the right home for her. We had a teenage son to keep her busy and a fenced yard for her to rip around in.
 Stella had many endearing qualities, she was gentle, patient, forgiving, loyal, loving, quirky and a lot of fun to be with. She had an enviable zest for life and got so much pleasure from simple things. She loved riding shotgun in a car with the windows open wide, beach combing, swimming, hiking, camping and just being with us.
She was our son's constant companion and an eager participant in his many adventures/misadventures.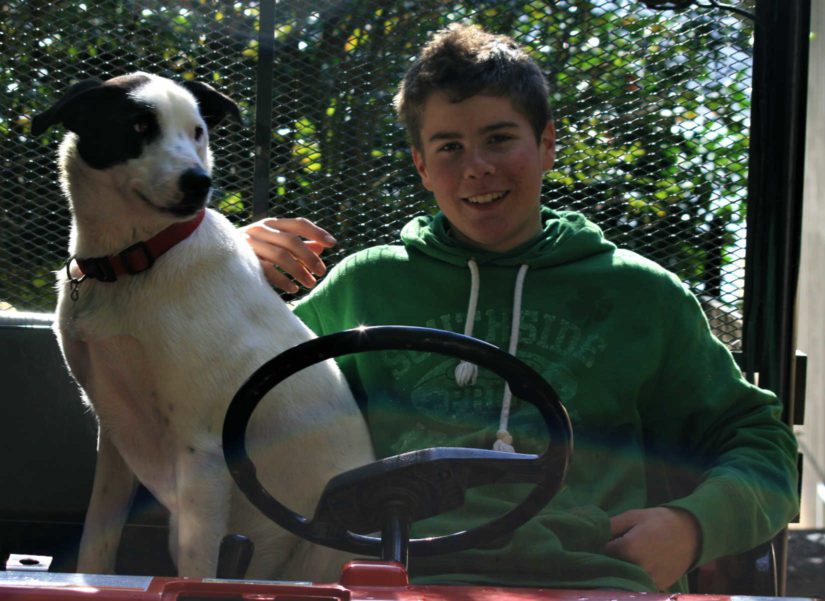 To be sure, Stella also had a few flaws. Through no fault of her own, she was a prolific shedder. Her hair loss was not seasonal but year round and relentless. We had lint rollers at every door and warned visitors to our house not to wear black.
She was also exasperating to walk on leash. Randomly and without warning, something would catch her eye, like a tree or fire hydrant, and she'd bolt towards the object of her interest, dragging the hapless person attached to the other end of the leash with her. And then she'd sniff the object for what seemed like hours before we'd continue the walk.
We indulged her in this habit, first because it seemed so important to her and secondly, further along the walk, we'd then expect her to wait for us outside coffee shops, libraries and stores.
Our most enjoyable walks with Stella were off leash, where she was free to roam and sniff to her heart's content.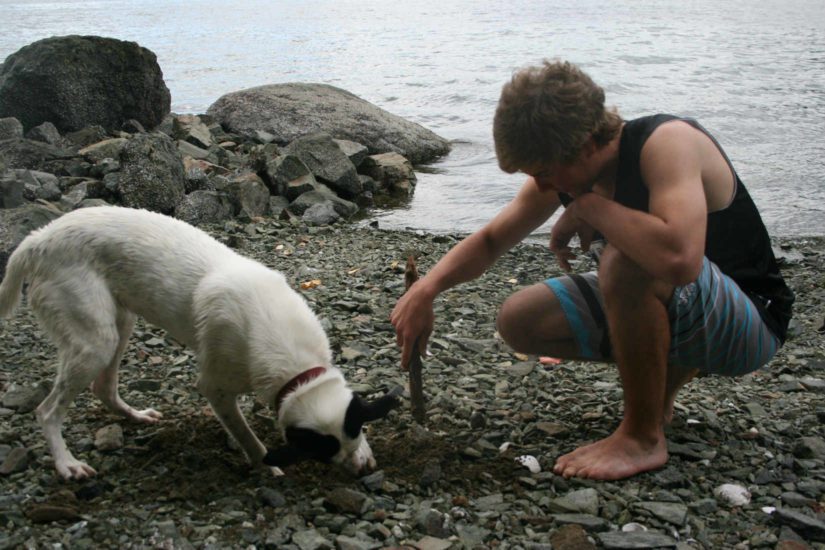 Stella hated fireworks, baths, and her long-suffering veterinarian.
As the years passed, and Stella got older, she slowed down a bit and spent more time lazing on her bed by the fire. She was always ready for a walk but at a slower pace and shorter distance. We felt the same way.
We adored Stella and consider ourselves the winners of the dog lottery. She really was the greatest dog ever.
Sadly, after being a valued and cherished member of our family for almost 13 years, Stella passed away October 2019. We are heartbroken.
Thanks to the BC SPCA for the services you provide. Because of your organization, Stella had the opportunity to go from being Sina the unwanted dog to Stella the much loved. We're so very grateful.
We're betting Stella lived every day with you with the same sentiments of gratitude for having found what looks like the life of her dreams.
We are sorry for the void left in your lives by the passing of Stella. But we too are ever so grateful that you made the choice to adopt Stella and gave her such a rich life.
Have you adopted an animal from the BC SPCA and want to share your joy with others? Submit your adoption story!